Colorado Green NOW
Written by Cherie Courtade
Monday, July 20, 2015 02:49 AM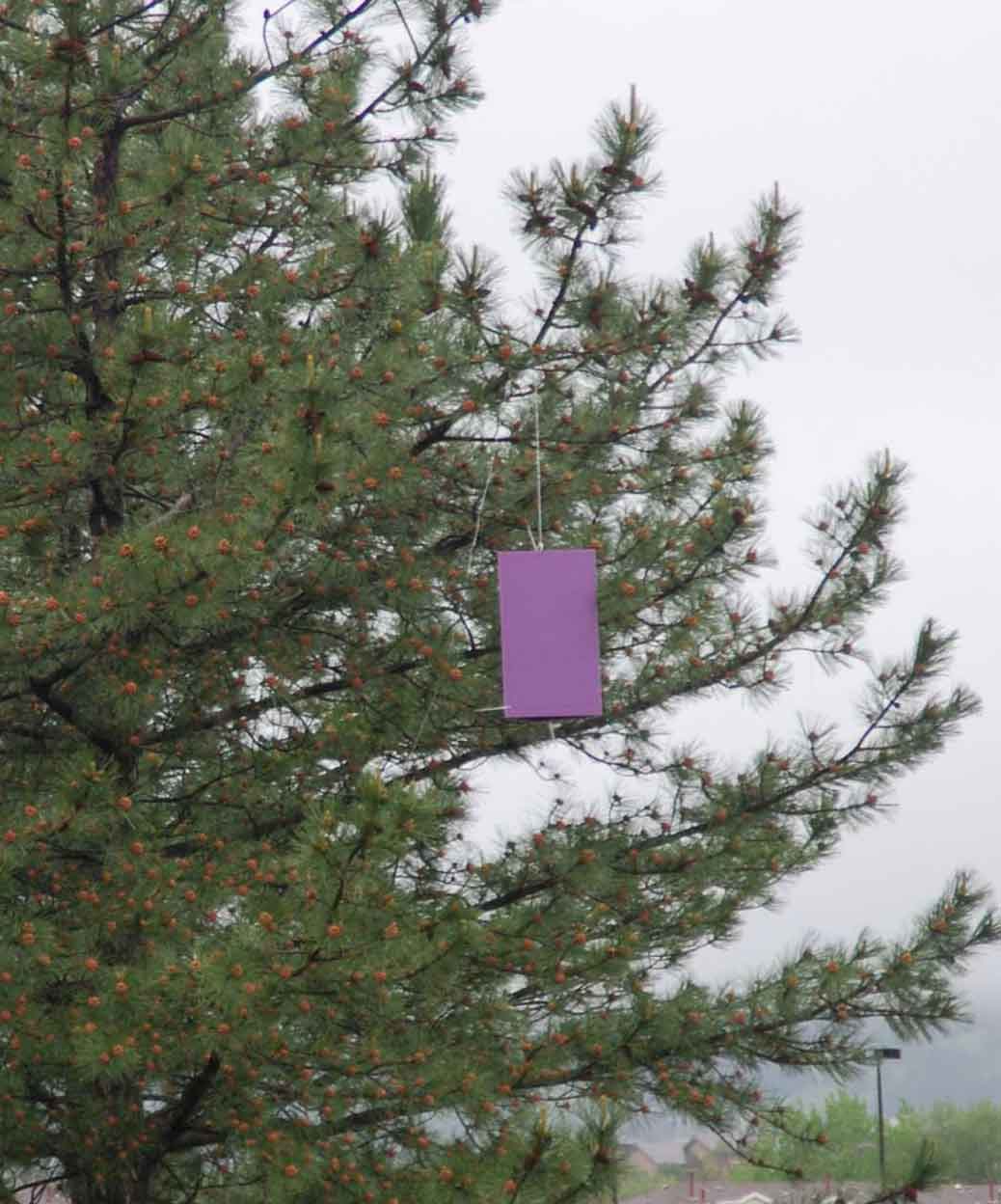 Residents in the City of Boulder and Boulder County may notice more than 65 purple and green boxes in trees along high-traffic roads. The boxes are traps aimed at identifying emerald ash borer (EAB). The pest, which has killed tens of millions of ash trees across the US, has been found in Boulder, and experts want to find out as soon as possible if EAB has spread into other areas.
It is estimated that 15% of area trees are ash trees, so keeping EAB at bay is an interagency effort to protect Boulder-area trees. The Colorado State Forest Service is working with local authorities to track possible movement of the pest.
The traps, which contain leaf lure, made of synthetic volatiles that mimic the scent of ash trees, will be checked every two weeks and will be removed in early fall. But not all traps are exactly same. A secondary purpose of the project is to test different trapping methods.
Read more in this issue of Colorado Green NOW:
Word-of-mouth drives customer referrals
Smart irrigation earns industry recognition for Golden business
5 creative employee orientation strategies
Who's an employee and who's an independent contractor?