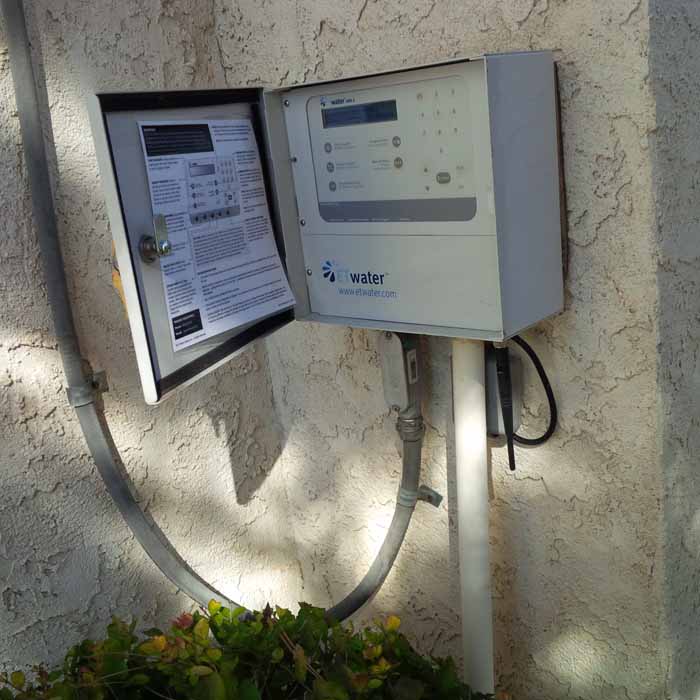 When ALCC launched its awards program, organizers chose to shine a spotlight on projects that demonstrate sustainability, stewardship, and innovation. The first recipient of the ELITE Irrigation Management Award was Schultz Industries, Inc. for their work at the Concha Townhomes in Denver, which reduced water consumption by 45%.
According to the Golden-based landscape company, Concha Townhomes was classified as "extremely water inefficient" by Denver Water and sought recommendations/proposals to get its irrigation consumption reduced and in line with Denver Water guidelines. Water was the largest HOA expense.
When Eric Schultz, president Schultz Industries, Inc., Golden, met with the HOA board in 2011, they wanted a proposal recommending changes that would significantly reduce water consumption.
"It makes no sense to entertain proposals without knowing the condition of the irrigation system," Schultz told the board. "If the irrigation system is bad, even reducing turf still wastes water," he said. "What's needed is a detailed irrigation system audit to find out what the problems are."
Schultz's approach earned the project for his team. Tony Delphia, Certified Landscape Irrigation Auditor for Schultz Industries, headed the project, beginning with an audit in late 2011. The thorough audit performed by Delphia and his team was labor intensive taking three people, three days to complete and an additional week to analyze the data.
"The irrigation system was a mess," said Delphia. "Some areas were getting too much water and other areas not getting enough. The solution had been to turn up the zone run times and dump water on the property."
Despite the problems, Schultz Industries did not believe replacing the entire irrigation system was the solution. That would have been "overkill and very expensive" according to Delphia. Instead the company made specific recommendations for upgrades to improve efficiency and reduce over-consumption.
In the first year, 2012, water consumption declined more than 1.5 million gallons from the previous three-year baseline. Not only did Concha receive a rebate of $9,400 from Denver Water toward the cost of the project, they also reduced consumption level dropped Concha to a lower rate tier saving the property approximately $8,800 in the first year.
Following the upgrades, Schultz Industries was chosen as the HOA's irrigation maintenance contractor, a role the company continues in today.
ELITE Award for Irrigation Management is about design, installing water conscious options and good maintenance practices that ensure leaks and breaks are identified and fixed to reduce runoff and minimize erosion. Design, installation and maintenance contribute to maintaining a healthy landscape and can be done while maximizing water savings.
ELITE - Elevating the Landscape Industry through Excellence awards that honor outstanding achievement within the profession. ELITE awards not only honor quality workmanship, but also a company's commitment to innovation, environmental stewardship and community service.
Read more in this issue of Colorado Green NOW:
5 creative employee orientation strategies
Who's an employee and who's an independent contractor?
Why is there a purple box in that tree?
Word-of-mouth drives customer referrals