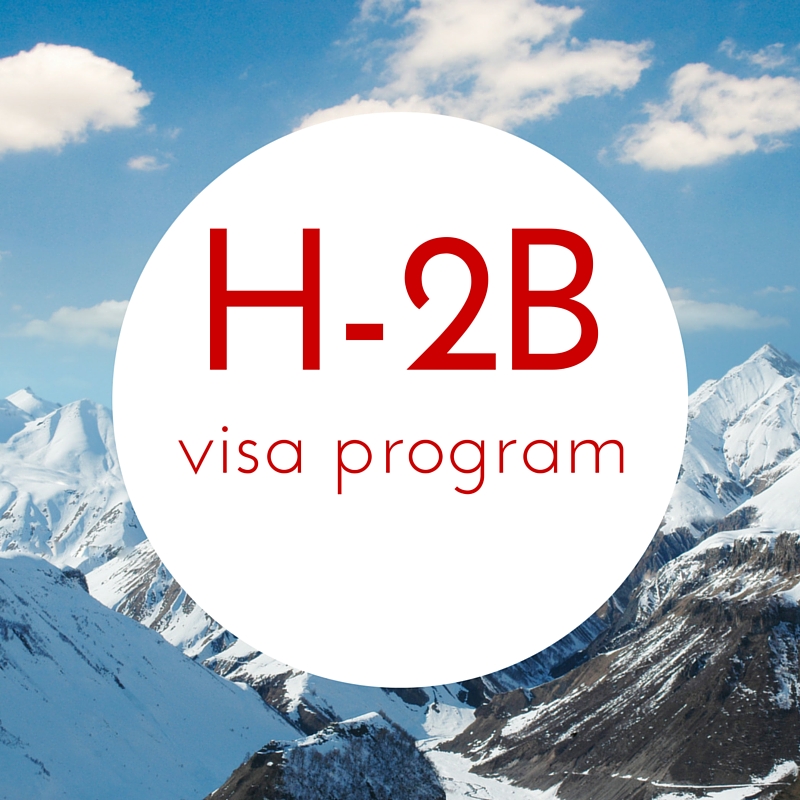 In recent weeks, Congress has taken several steps toward legislation to reform the H-2B visa program for non-agricultural workers.
Senate bill introduced
S. 2225, known as the Save Our Small and Seasonal Businesses Act of 2015, was introduced on October 30, 2015 by Senator Thom Tillis (R) of North Carolina. The official title of the bill is "A bill to amend the Immigration and Nationality Act to establish an H-2B temporary non-agricultural work visa program and for other purposes."
The bill would do the following:
Create an H-2B returning worker exemption;
Require wages to based on the job category and experience level required, rather than the median wage;
Allow the use of private wage surveys;
Return the H-2B program to an attestation-based process;
Specify that H-2B employers do not need to provide housing to their workers, allow for payroll deductions for housing in accordance with the Fair Labors Standards Act, and require employers to "make reasonable efforts" to assist H-2B workers in locating housing;
Specify that for H-2B workers, full time is considered 30 or more hours per week and seasonal need is limited to 10 months;
Require employers to reimburse H-2B workers for their transportation costs from the consulate or previous worksite to the place of employment after the H-2B workers works for 50% of the season, as well as require the employer to pay return transportation costs to the consulate or new worksite;
Require employers to report to DHS any H-2B worker who does not report for work within 5 days of his or her anticipated start date or who does not report for work or 5 consecutive days without consent of the employer;
Allows for staggered crossing of H-2B workers;
Allow for the replacement of an H-2B worker who leaves the job for the completion of the job term;
Provides for conditional approval for H-2B workers by DHS once the cap is met so that visas may be issued in the order approved if cap numbers become available;
Require the creation of an electronic reporting system between the Departments of State and Homeland Security that will provide for "real time" counting of the H-2B cap and require the State Department to provide DHS with weekly updates related to the H-2B cap count;
Require DHS to publicly post on a website the cap count, the annual number of target beneficiaries, the cap count methodology it is using, number of H-2B visa petitions approved and received during the past five years' and other items;
Require the Government Accountability Office to conduct a study on the DHS cap count methodology and its accuracy; and
Specify that DHS has exclusive authority to issue H-2B rules and final determinations.
Senators submitted letters to DOL and Appropriations Committees
Prior to the bill's introduction, Senators Richard Burr and Barbara Mikulski circulated a letter expressing frustration with the Department of Labor's handling of H-2B certification, specifically with regards to delays in issuing prevailing wage determinations.
Senators Tillis and Warner also issued a letter asking the Senate Committee on Appropriations to keep H-2B provisions in the several bills passed by the Senate and House Appropriations Committees. Those provisions include:
Establishing how prevailing wage is determined by allowing for the use of private wage surveys
Providing H-2B employers flexibility by allowing them to stagger the entry of their H-2B workers over a certain time period
Defund burdensome Department of Labor regulations, including clarification of definitions for "full-time" workweek and "temporary need"
H-2B program transparency
Returning worker exemption
House bill also introduced
In the House, Representatives Chabot, Goodlatte, Harris, and Boustany introduced a similar bill aimed at H-2B reform. That bill's provisions include:
Protecting American worker by requiring employers to recruit US workers first as well as pay the same wages to US and H-2B workers
Offering expedited processing of H-2B applications
Allowing Department of Homeland Security alone to run the program without Department of Labor involvement
Instituting a returning worker exemption for those who comply with laws and return home at the end of the season
Grassroots efforts continue amid success
Grassroots efforts were made to urge lawmakers to support these provisions and the Save Our Small and Seasonal Businesses Act. Such efforts certainly have an impact, as Colorado constituents' calls and email to Senators Cory Gardner and Michael Bennet resulting in both Senators signing the letter to Secretary of Labor Thomas Perez about processing of H-2B visas.
While the likelihood of these bills becoming law soon is low, the short-term benefit is that legislators are forced to think about the H-2B program and evaluate its current status. Each time H-2B legislation is introduced and discussed by Congress, the issue becomes a little bit closer to seeing significant reform. That makes grassroots efforts (calls, emails, and tweets to legislators) all the more important and valuable.
For regular updates on H-2B and other legislative issues affecting the landscape industry, as well as resources for participating in grassroots advocacy, visit the ALCC Legislative & Advocacy Blog (LAB). You can also subscribe to a feed from the blog—look for the link at the bottom of the LAB post.
Read more in this issue of Colorado Green NOW:
ALCC members win big in Louisville
Colorado Outdoor Water Regulation Guide & app
Career pathways program update
What's your biggest pain point?