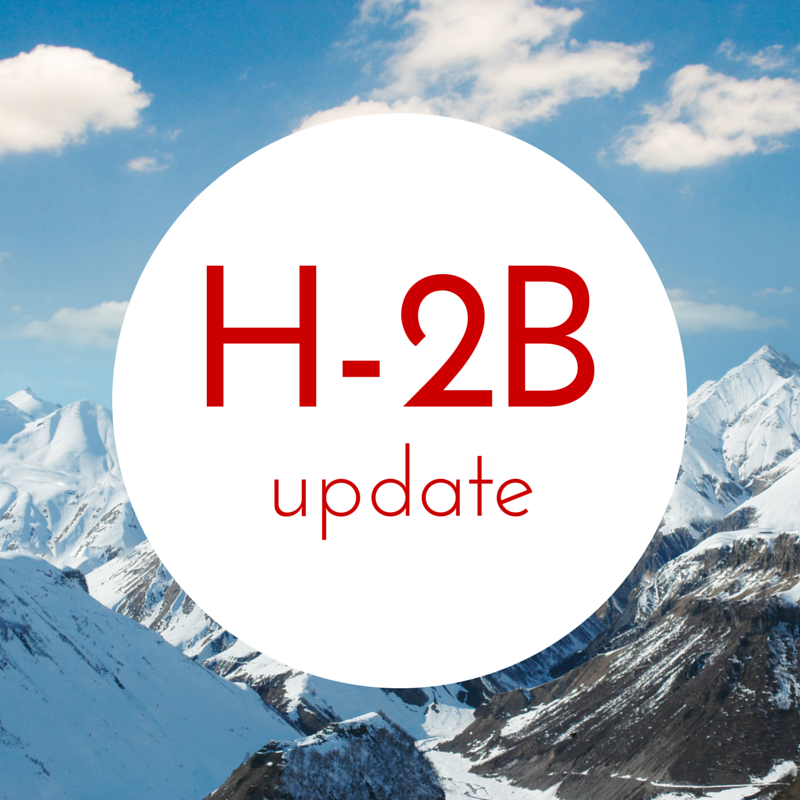 H-2B update from our lobbyist in D.C.:
The House Appropriations DHS Subcommittee is currently holding a hearing with Homeland Security Secretary Nielsen. Dr. Andy Harris (R-MD) spoke about the importance of the H-2B program. He said that DHS has already certified over 80,000 H-2B positions, which clearly shows the need is there and he mentioned that many downstream American jobs are dependent on H-2B workers. He asked when DHS will determine the number of visas needed, and how quickly it will re-open processing.
Secretary Nielsen said that she will be consulting with Labor Secretary Acosta, as is required by the law, in the next few days and that a decision will be made soon, after DHS consults with a few other constituencies. She said the intention of the program is certainly not to put American businesses out of business or to hurt American jobs. She also asked Rep. Harris to work with DHS over the next year to determine the number of workers needed and said that it is hard when Congress gives DHS this discretionary authority and DHS does not have the needed data. She also thinks the seasonal division of the cap does not work and a better approach is needed and asked Dr. Harris to also work with DHS on that issue.
Rep. Dutch Ruppersberger (D-MD) added his support for Dr. Harris' comments.
The hearing is still going on. You can view it at: https://appropriations.house.gov/calendar/eventsingle.aspx?EventID=395210
The ALCC will continue to monitor the situation and provide updates as we receive them. There is not currently a plan for a "fly in", but we will let you know if circumstances change.
In the meantime, we are updating our H-2B data. If you have not received all your H-2B workers, please let me know how many you have requested and how many you received, plus any information regarding the impacts of not receiving your H-2B workers has on your business.