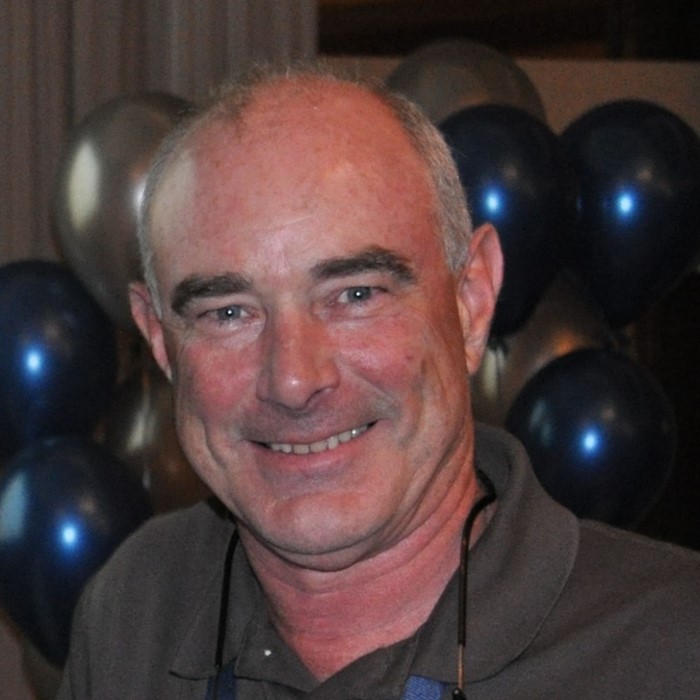 At ALCC's awards reception on March 29, 2017, Outgoing Executive Director Kristen Fefes presented the Stanley Brown Associate Member Distinguished Service Award to the family and friends of the late Dave Nelson of CPS Distributors, Inc.
In presenting the award, Fefes spoke of the award's namesake, Stan Brown, and his use of the word "fellowship" to describe how Colorado's green industry interacts and feels about one another. Those close ties bring people together and unite them as a company or as an industry.
"Dave is one of our suppliers whose presence created solidarity, partnership and camaraderie within the landscape industry," noted Fefes.
"Just 3 months ago, our industry family lost one of our well-loved and admired leaders with the passing of Dave Nelson, Director of Sales and Marketing at CPS Distributors. Losing him has brought great sadness and loss within CPS and throughout our industry family," she added.
Nelson was born into an Air Force Family in Madison, WI and spent his early years moving around the country and the world. At age 12, his family settled in Colorado Springs, and Colorado became Dave's lifelong home. He attended Colorado School of Mines, worked in Breckenridge and Steamboat Springs running horse drawn sleigh ride dinners, and eventually found his career in landscape.
In Colorado Springs, Nelson was an owner/partner in a custom irrigation/repair business with his long-time friend Dennis Kimsey and later was an owner/partner of a golf course construction business. He also worked as a supervisor for a maintenance/construction firm. These experiences helped him gain the insider knowledge that fueled his success when he made a career move to CPS Distributors—a move that lasted 20 years. He worked in territory sales throughout Colorado and Wyoming, served as sales manager and ultimately, became part owner of the firm and the Director of Sales and Marketing.
In addition to his work at CPS, Nelson served the industry with involvement in ALCC's Southern Chapter. In 2000, he served as president of the state board of directors. His dedication to the landscape industry was personal as well as professional.
"[Dave's thoughtfulness] reminds us that it's not only what we do in our lives and careers that matters most. It's who we are in the process of running our careers that will distinguish us among those we serve," recalled Fefes. "Whether at ProGreen, the annual CPS Spring Fling or at a meeting in his office, Dave always had a warm smile and a big hug that made you feel welcome and important. He knew how to create camaraderie through his warmth and great sense of humor."
Customers also shared memories of Dave Nelson:
"He was the most genuine person you could ever meet. His lust for life made him the type of person you wanted to be around."

"He was always there for us in business. His professionalism, can-do attitude and ability to listen to our needs made him the person we wanted to partner with."

"Not a day goes by I'm not thinking of what he would do in specific situations."

"He's like a brother."
As these testimonials reveal, Dave Nelson fostered partnership and solidarity. He bridged the supplier/customer relationship to create family by serving his clients "like a brother." Again, those qualities of Brown's word "fellowship" shine through as actions.
Dennis Kimsey of CPS Distributors said of the award, "Thanks for honoring my long-time friend, business partner, co-worker and boss with the Stan Brown Award. He truly represents the standards and integrity that it represents."
The award was accepted by Dave Nelson's wife Patti, son Patrick, sister Cathy and longtime friend and colleague Lowell Kaufhold.
Read more in this issue of Colorado Green NOW:
The ELITE Awards recognize the best in Colorado's landscape industry
OSHA delays enforcing crystalline silica standard
Colorado shines at National Collegiate Landscape Competition
Houzz releases landscape trends research