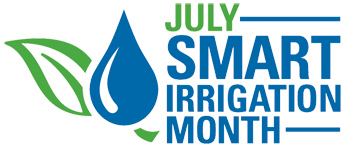 In July, celebrate Smart Irrigation Month by helping customers save water, save money and see better results.
Smart Irrigation Month is a public awareness campaign to promote efficient water use in July—traditionally the month of peak demand for outdoor water use. Landscape companies that offer water-wise services and solutions can win customers and peer recognition for their efforts.
In an ELITE-award-winning project, Schultz Industries helped Concha Townhomes get its irrigation consumption reduced and in line with Denver Water guidelines. According to Eric Schultz, the project "increased water efficiency by approximately 45% in the first season. This reduced consumption has held steady for the past two seasons."
Position your landscape company as a leader in smart water-saving practices, delivering real results by helping customers:
Plant and maintain low-water landscapes that thrive in local climate and site conditions.
Install new irrigation systems that use real-time weather data and soil moisture sensors to automatically adjust watering to meet plant needs.
Minimize evaporation and waste using low-volume microirrigation to water gardens, trees, and shrubs.
Prevent watering in rainy weather by retrofitting existing systems with rain sensors and soil moisture sensors.
Program automatic controllers to comply with community watering restrictions while extracting maximum benefit from every drop of water.
Promote the value of an irrigation audit that will identify system weaknesses and make sure water is being used effectively.
Help clients take advantage of rebates from water utilities and other resources for water-efficient products. Learn which rebates apply in your service area.
For more information about how your landscape company can help homeowners, businesses and property managers, visit the Smart Irrigation Month web site.

Read more in this issue of Colorado Green NOW:
Opportunity and growth signal a need for skilled labor
Smart irrigation technologies use water efficiently
Need help funding your business growth?
6 wishes of a dying landscape professional