New Biological Control to Help Manage Emerald Ash Borer in Colorado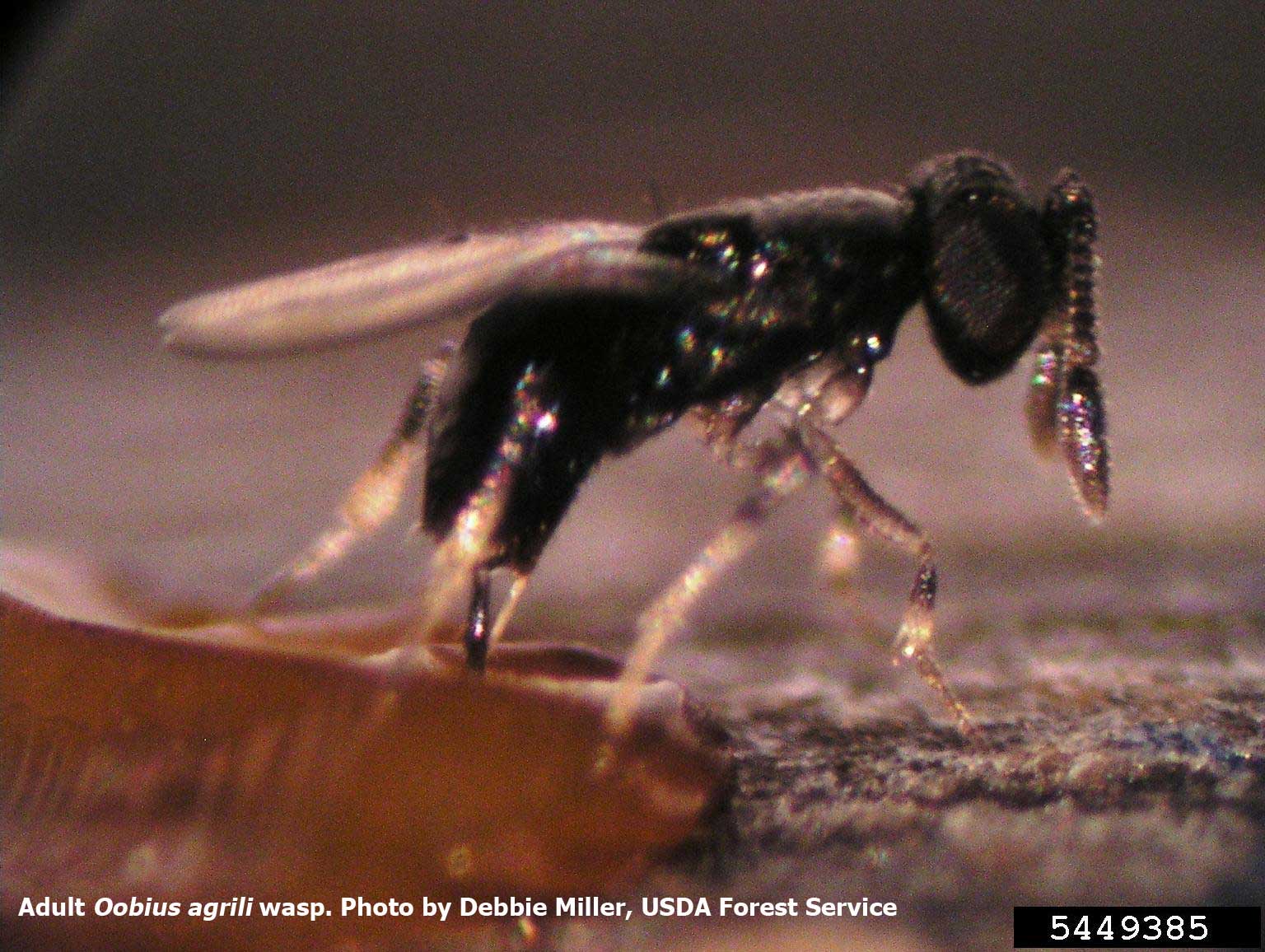 Over the next five weeks, more than a thousand stingless, parasitic wasps that target emerald ash borer (EAB) – a destructive, non-native tree pest that poses a serious threat to Colorado's urban forests – will be released in Boulder to help control the borer's spread.
This week, the interagency Colorado EAB Response Team* is coordinating the dispersal of the first 200 gnat-sized Oobius agrili, which target EAB eggs specifically, at known infested sites. This is the second species of EAB parasitoid to be released in Colorado. In 2014, the team released the stingless wasp Tetrastichus planipennisi, which instead targets EAB larvae developing under the bark of ash trees.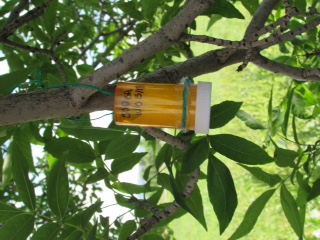 The Colorado Department of Agriculture (CDA), University of Colorado and City of Boulder are working with the U.S. Department of Agriculture's Animal and Plant Health Inspection Service (APHIS) to help suppress EAB populations in the city and manage the insect's spread. The weekly Oobius releases this summer will occur on the University of Colorado campus, where last fall the team released the EAB larvae-killing parasitoids.
"We're hoping that by releasing biocontrols like these, we can slow the spread and better manage the impacts of emerald ash borer in Colorado," said John Kaltenbach, biological control specialist for the Colorado Department of Agriculture.
Oobius is the smallest of three parasitoid wasp species used as EAB biocontrols, and the only one that targets EAB eggs. When the wasp locates an EAB egg in tree bark crevices, it inserts its own egg inside the host egg, where it will hatch, grow and kill the EAB larva before it can emerge. The stingless wasps pose no threat to people or pets.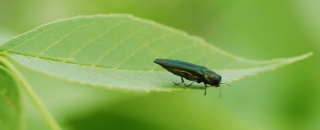 Kaltenbach says Oobius is effective at this time of year because EAB adults are now flying to lay eggs on new host trees. He says the EAB Response Team hopes private citizens also can be on the lookout for the half-inch-long, emerald-green beetles, as this is the best time of year to detect them visually.
Later this summer, additional releases of Tetrastichus also are planned in Boulder.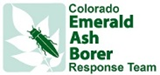 More information about USDA's Emerald Ash Borer Biocontrol Program can be found at http://www.aphis.usda.gov/publications/plant_health/2014/faq_eab_biocontrol.pdf. For more information about ash tree identification, the symptoms of EAB and treatment options, as well as an updated map showing where EAB has been detected in Colorado, go to www.eabcolorado.com.
Video of the release, from last week's Denver Post:
Read more in this issue of Colorado Green NOW:
Turning a passion for sustainability into a marketing benefit
Top 10 landscape trends for this season
Businesses can enforce drug-free workplace policy, judges rule
Million Pollinator Garden Challenge launched