sustainable landscaping and watering tips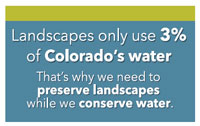 Through sustainable landscape practices, ALCC members strive to design, install and maintain landscapes that provide lasting environmental, economic and aesthetic value for Colorado property owners. A well-designed landscape can cost less to build and maintain in the long run by consuming fewer resources. Landscaped spaces improve air and water quality. Trees, grass, and plants don't just look good, they have important jobs – enhancing the environment, increasing property values, and improving our health and quality of life. [See the CSU study, "The Hidden Value of Landscapes: Implications for Drought Planning"]
In Colorado, water shortages and drought are a certainty, which is why sustainability begins with water conservation. We educate Coloradoans how to care for their landscapes in our challenging climate and we help property owners find smart and innovative ways to reduce their outdoor water consumption. Years of drought conditions have raised awareness about water use and made Xeriscape more than a passing fad. Xeric landscapes can be lush and beautiful, and property owners continue to embrace its seven principles as well as industry Best Management Practices.
Get tips on how and when to water your lawn.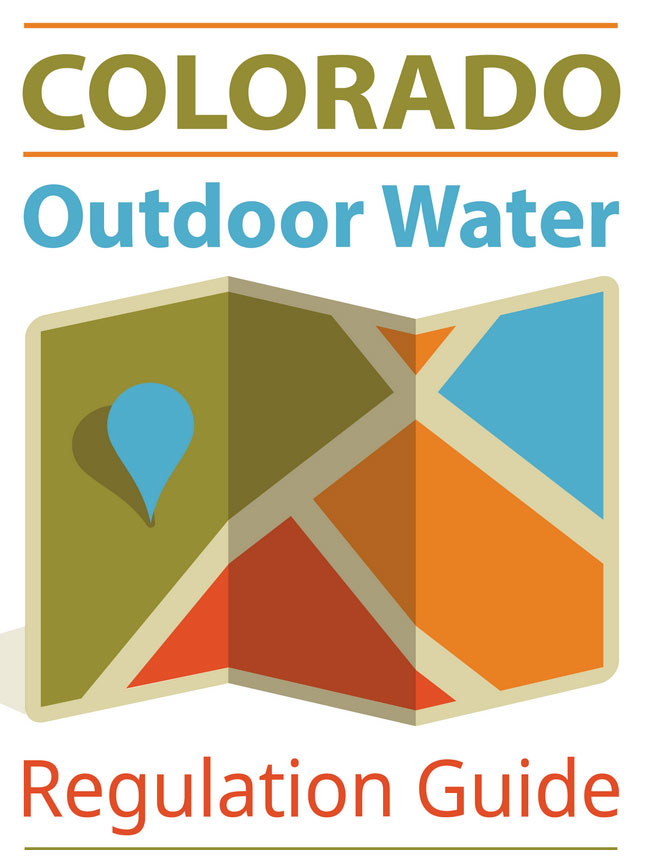 Access the current water regulations or restrictions in your city/town with the H2OregsCO app from Colorado WaterWise.
Learn more about the app.
Additional water-saving and drought resources.
This playlist features several short videos with great tips on saving water and protecting your landscape in drought.

For detailed info about smart irrigation, see the playlist below.