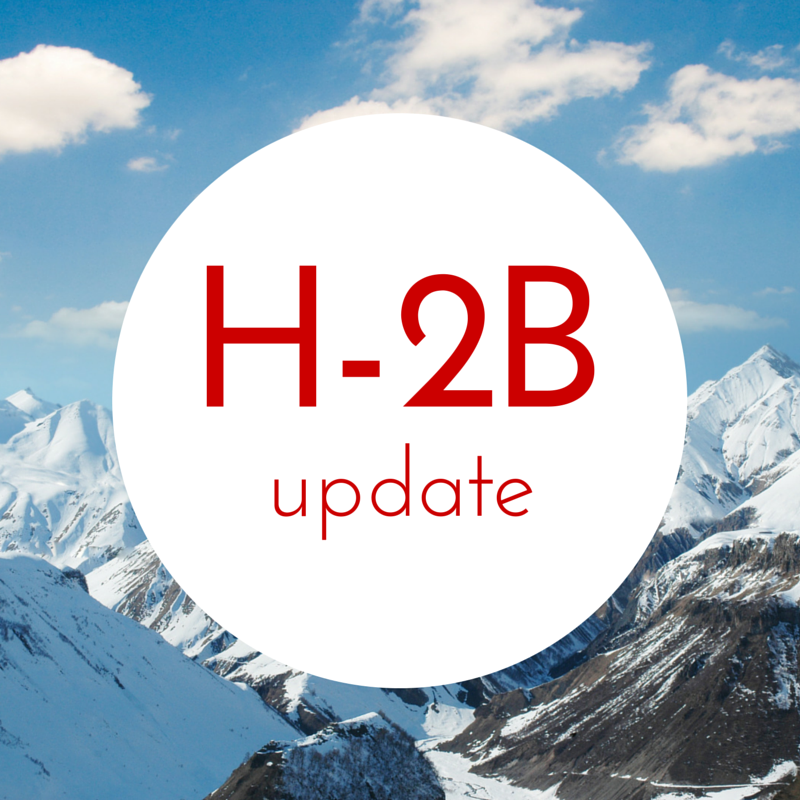 National Association of Landscape Professionals (NALP) offered the following update on the H-2B visa program and grassroots advocacy needed this week.
This is a very busy month in Congress and a crucial one in our fight to preserve the H-2B program. Last week, the President agreed to a Hurricane relief package that also raises the debt ceiling and continues existing government funding through December 8. Under this legislation, the existing provisions of law related to H-2B wage surveys, staggered crossing for seafood workers, prohibitions on DOL enforcement of the H-2B corresponding employment and ¾ guarantee regulatory requirements and a 10-month season will be continued through December 8, but the Homeland Security Secretary's authority to increase H-2B visas is still set to expire on October 1, and currently there is no legislative language included in appropriation measures that would provide 2018 cap-relief.
In addition to the hurricane relief activity, the House is currently debating a fiscal 2018 mini-bus spending package for the Departments of Homeland Security, Labor and numerous other federal agencies. This spending package incorporates 8 of the 12 required annual spending bills. The House passed the other four federal spending bills prior to the August recess. The good news is that thanks to all of your outreach to the Hill, the House Rules Committee determined that two anti-H-2B amendments could not be offered on the House floor during the mini-bus debate, essentially killing those amendments. An amendment filed by Rep. Steve King (R-IA) would have prevented any expansion of H-2B visas and an amendment by Rep. Brooks (R-AL) would have eliminated the regulatory reform provisions (wage surveys, staggered crossing, prohibitions against DOL enforcement of the corresponding wage survey and the ¾ guarantee, and a 10-month season) that are currently included in both the House and Senate Appropriations Committee-passed versions of the fiscal 2018 DOL funding bill.
We expect that the 8-bill funding package currently being negotiated by the House will ultimately be folded into a larger omnibus appropriations bill that includes all federal agencies and which now must be passed by December 8. This will likely be the last opportunity to get H-2B cap relief passed before the end of the calendar year. We need your continued help to make cap relief a reality.
We will not give up on the fight for H-2B cap relief or to preserve the regulatory relief that has been in force for the past two years. We would appreciate you joining us in this fight by using the NALP Online Advocacy Center to reach out to your elected officials, once again. We will not be successful unless everyone continues to pressure their lawmakers to act so do so today!
Read more in this issue of Colorado Green NOW:
2017 Colorado Landscape Industry Certification recap
Fight snow and taxes with equipment buys
VIDEO: The Hidden Value of Landscapes
Best of Houzz 2017 includes some of ALCC's best