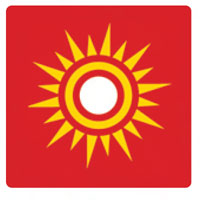 It's been a hot July so far, and your crews are likely feeling the heat. Are you taking the necessary steps to keep your crew safe and cool? The best way to handle heat illness is to prevent it from happening. It comes down to three things: Water. Rest. Shade.
Water
Make sure you have plenty of cool water available to your crew to keep them hydrated. OSHA recommends drinking water every 15 minutes—even if you are not thirsty—when working outdoors in the heat.
Rest
Be sure your workers are taking breaks regularly. Employers must provide safe, fully shaded areas where workers can cool down before returning to work.
Shade
OSHA requires employers to provide a shaded rest area that, if not air conditioned, should offer "as many of the following beneficial characteristics as possible:"
Full (complete) shade

Surfaces that are not warm from earlier sun (e.g., north-facing wall)

Opened to cooling breezes

Free of other hazards (e.g., moving traffic, excessive noise, falling objects)

Sufficient space for the number of workers needing rest breaks at one time

A supply of cool drinking water

Equipped for workers to do productive light work while their bodies cool
OSHA offers industry-specific resources for heat illness prevention, including printable materials and a smartphone app. There are also videos available in English and Spanish to show your crews.
OSHA Heat Illness Prevention Training Guide. OSHA, (2011). Also available in Spanish.
Use OSHA's Heat Smartphone App. Check the heat index for your worksite and see reminders about the protective measures for the specified risk level.
Working in Hot Weather (Construction). Center to Protect Workers' Rights (CPWR).
Download a printable quick card about preventing heat stress.
Read more in this issue of Colorado Green NOW:
LM150 recognizes Colorado landscape companies
H-2B forecast: good chance of audits
A return phone call goes a long way in consumer satisfaction
Lifescape Colorado gets top honors for maintenance