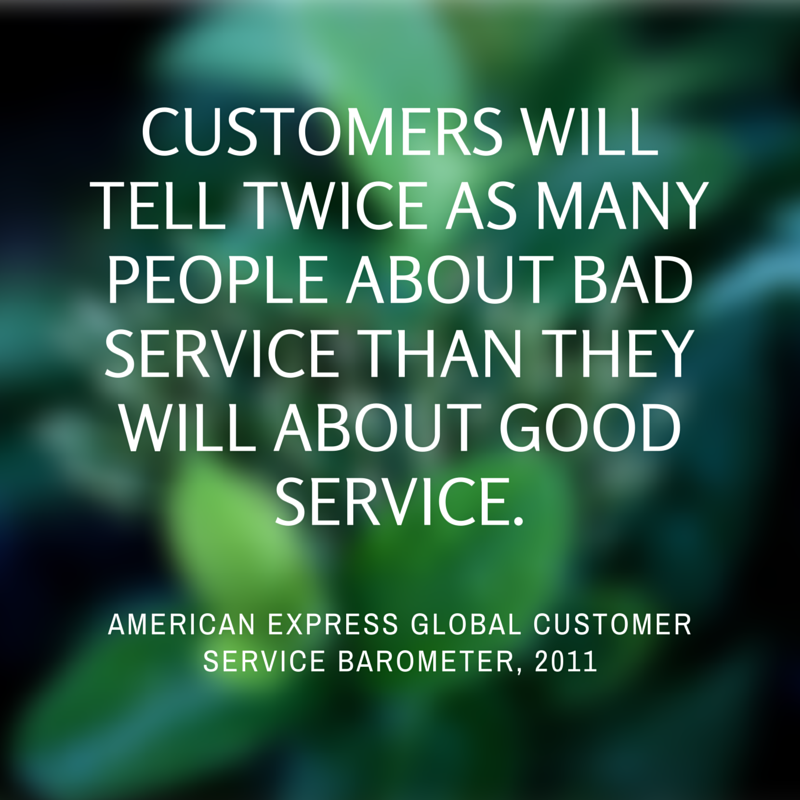 Colorado landscape companies are busier than ever in 2017. Their services are in demand, but labor is in short supply, which forces many businesses to turn away work. But it's important to remember that your reputation begins when a consumer first learns the name of your company. It's important to manage your reputation with the public--not just your current clients.
The following article was originally published in April 2015 in Colorado Green NOW.
A top complaint from consumers when it comes to customer service is that a business is not available by phone or email. In the current culture of constant contact and instant feedback, consumers want to speak to a person, and they want to speak with someone quickly.
But for the landscape industry, the busy season means that many calls go unreturned. There are often more callers than there are employees to respond. At a small- or medium-sized landscape company, the person who returns calls is also the same person providing services. This lack of availability can often end in frustration for consumers who are looking for services. It creates a negative image for both the business and the industry as a whole.
In this day and age of social media and instant feedback, not returning a call quickly (or at all) can result in a poor reputation for your company. A quick look at landscape company reviews on Yelp and Google reveals a number of upset consumers who did not receive, in their opinion, a timely response when they left a voicemail or sent an email. Business owners can certainly dispute or respond to these negative reviews, but isn't it better to prevent the situation altogether?

Here are some tips for landscape companies who aren't able to respond to every customer contact during the busy season:
Update your outgoing phone message. Create a voicemail greeting that lets customers know that you are unable to return calls or that you are not accepting new clients at this time. Give a time frame to create realistic expectations from the consumer: "We are currently booked two months out" or "We will return calls within five business days" or "We are currently booked for the 2015 season and, due to a high call volume, we are only able to return calls from current customers." If you don't let callers know that you are busy, they will often expect a return call within 24 hours.
Update your website and online resources. Update your home page and Contact Us page with your current status. Let site visitors know that you are unable to respond to phone calls or emails or that you are not taking on any more projects at the time. Add this information to your About Us or bio section on social media (Facebook, Twitter, Houzz, Yelp, etc.) as well. Schedule occasional posts on social media as well, letting the public know that you are not taking on new clients—or let them know that you are once again ready to tackle new challenges when things ease up.
Create an auto-response for email. Just like an out-of-office message while you're on vacation, you can create a message that is automatically sent to those who email you, notifying them that you are not accepting new clients or that you are unable to respond to emails at this time. Some email services will allow you to tailor the auto-response so that it will not be sent to those already in your contact list (i.e., current clients).
Update your alcc.com Find-a-Landscape-Pro information. You can narrow the scope of work offered to avoid calls for services you prefer not to do now. You can change this information as often as you like, at any time. Contact ALCC at [email protected] or call 303 757-5611 to request your login credentials or to get help in updating your Find-a-Landscape-Pro listing.
Read more in this issue of Colorado Green NOW:
Lifescape Colorado gets top honors for maintenance
Keep your crew safe in hot summer conditions
LM150 recognizes Colorado landscape companies
H-2B forecast: good chance of audits