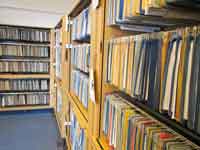 House bill 16-1432, which was signed into law last June, takes effect January 1 in Colorado. The law concerns the rights of private sector employees to inspect their personnel files. Employers must allow current employees to view and receive a copy of their personnel file upon request at least once annually. Former employees may request such access one time after termination.
The employer may require that a manager of personnel data or other employer representative be on hand during the inspection of the records, and the employee may be required to pay the reasonable cost of copying the records if the employee requests it.
The law defines "personnel records" as documents used to determine employment qualifications, promotions, additional compensation, termination, or disciplinary action. It does not include:
information required to be kept in a separate file by federal or state laws (such as medical records),
confidential reports from previous employers, such as job references
confidential accusations about the employee requesting access
information from an active criminal investigation
information from an active disciplinary investigation by the employer
information from an active investigation by a regulatory agency
Employers can prepare for requests by keeping separate files for documents not included in the definition of personnel records. It's is also important for employers to be sure that they are maintaining proper, up-to-date records in the case of an employee request. It is also helpful to establish a process by which employees can request, and employers can grant, access to the information.
Public sector employees already have such rights under the Colorado Open Records Act and as such are not included in this law.
The law does not affect record-keeping rules, so the employer is not required to keep those personnel records for a specific time period. Employers can continue to follow their internal policy of record retention.
Read more in this issue of Colorado Green NOW:
Wage and benefit changes for 2017
Key things to know about ADA compliance
Updated Boulder County ordinance affects landscape companies
Employees learn to earn at Weisburg Landscape Maintenance