Written by ALCC
Wednesday, December 28, 2016 02:00 AM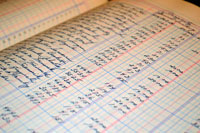 There are a few wage-and-benefit-related changes coming January 1,
2017
that employers need to know:
The minimum wage in Colorado will increase from $8.31/hour to $9.30/hour. The minimum wage will be increased 90 cents each year until it reaches $12/hour in 2020, in accordance with Amendment 70, which passed in November of this year.

Mileage rates from the IRS will go down to 53.5 cents per mile (from the 2016 rate of $0.54/mile).

At this point, no relief has been announced regarding deadlines for Affordable Care Act (ACA) reporting requirements. In 2016 employers were given two months of relief. Fines for failure to report or incorrectly reporting have increased from $250 to $260 per form. Good faith waivers will not be available (for compliance issues) in 2017 either.
As reported previously, the Fair Labor Standards Act new overtime rules have been halted.
Read more in this issue of Colorado Green NOW:
Key things to know about ADA compliance
Updated Boulder County ordinance affects landscape companies
Employees learn to earn at Weisburg Landscape Maintenance
New state law permits employees to inspect personnel file