Colorado Green NOW
Written by Becky Garber
Monday, December 21, 2015 02:00 AM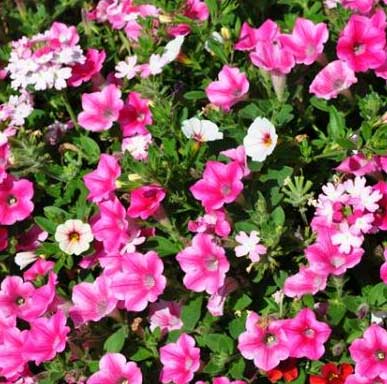 It's only a few more months until the petunia season, and designers will be planning annual displays before that. If you need fresh ideas for containers and annual beds, take inspiration from the top choices from the Hardy Boy annual trials, held in August. Among the top 5 plants were 3 flowers and two coleus.
Kwik Combos™ Cherry Blossom Mix probably ranked in the top 5 annuals because of its showy colors combining dark rose and white. It takes full sun and blooms continuously all summer – and will be available for the 2016 growing season. Kwik Combos is a multi-species mix of Calibrachoa Callie White Rose Vein, Petunia Whispers Star Rose and Verbena Lanai Twister Pink.
See all 5 of the top winners in the January issue of Colorado Green.
Read more in this issue of Colorado Green NOW:
The Great Divide film to screen at ProGreen
What nearly happened is every company's worst nightmare
Spontaneous rescue
H-2B provisions included in approved omnibus spending bill