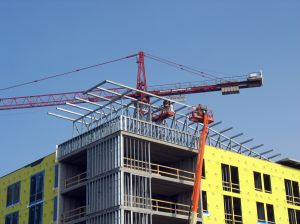 With a recent construction defects litigation bill, Denver became the ninth Colorado community to introduce a law aimed at curbing the amount of litigation regarding condo construction in the state.
Previous communities that have addressed the issue of construction defects litigation include Arvada, Aurora, Commerce City, Douglas County, Lakewood, Littleton, Lone Tree, Parker, and Wheat Ridge. With the addition of Denver, its largest city, Colorado may be feeling pressure to enact legislation at the state level.
Faced with a shortage of housing—especially affordable housing—many Coloradans believe that the threat of litigation has dissuaded many developers from building multi-family housing. Laws aimed at affecting construction defects litigation are gaining traction at the local level in the hopes of influencing statewide reform.
A recent piece in The Colorado Statesman (an independent journal of political news, commentary and opinion) supports the idea that Denver's bill was an attempt to put pressure on state legislators to address the issue.
Previously on the LAB:
Construction defects legislation proposed in Denver
Subscribe to ALCC LAB - Add a feed to your browser so you can keep up with posts on this blog.