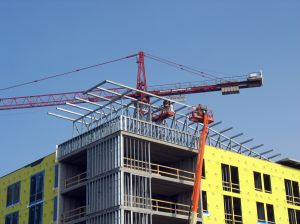 ALCC has closely followed the development of construction defects legislation in the state legislature. Construction defects litigation is a source of concern, and developers and those in related industries are eager for bills that will help protect them from unnecessary lawsuits.
Recently, Denver area Denver City Council proposed a bill (Bill 15-0811) that would amend the Denver Revised Municipal Code by adding a new Article XII to Chapter 10 concerning construction defect claims in common interest communities.
Key Ordinance Features include:
Address the manner in which Denver building codes may or may not be used in construction defect claims arising under any statutory or common law cause of action.

Building code violations may only be cause for action if linked to actual damage or injury or risk thereof. No "strict liability" claims.

Denver's codes represent the standard for construction. Other codes/standards may not be applied in litigation

Codify the holding in Vallagio: where covenants in a common interest community require Alternative Dispute Resolution (arbitration or mediation) for construction defect claims, the covenant cannot be unilaterally eliminated by the Home Owners Association.

Informed consent of a majority of homeowners in a common interest community and majority vote requirement before litigation can be pursued.

Similar to a component of SB 15-177 that enjoyed bipartisan support in the Colorado Senate

Excludes developer-owned units in the vote
The bill was developed by the Downtown Denver Partnership, the Homeownership Opportunity Alliance and the City and County of Denver.
The Downtown Denver, Inc. Board of Directors passed a resolution in support of City Council Bill 15-0811. If you are interested in demonstrating your support of this bill, click here for information on how to contact your city council member.
The introduction of Denver's Council Bill 15-0811, on the heels of similar legislation enacted in Lakewood recently, make construction and related industry companies hopeful that legislation at the state level may be in the near future.
Subscribe to ALCC LAB - Add a feed to your browser so you can keep up with posts on this blog.