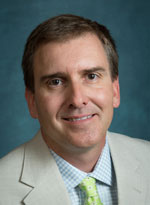 When parents think of hoped-for professions for their college-bound kids, working in the landscape industry is rarely on the preferred list with surgeon, attorney, accountant, engineer or IT wizard. So it's no surprise when Zach Johnson—professor in CSU's Environmental Horticulture, Landscape Design nd Contracting program—meets with parents of prospective students, he has an uphill climb. But telling them some of his grads are earning six-figure incomes does get their attention.
What Johnson tells these parents is a good sales pitch for anyone who is recruiting people into the industry. If character really is prized more than skills, then selling the industry to top-notch people should be every recruiter's starting point. Careers may start at ground level, but the sky is the limit.
For many parents and anyone else for that matter, questions come down to a career – and ultimately, money. "I get it that parents aren't aware of the opportunities within the industry," says Johnson. "Hasn't everyone seen beaten-up trucks driving down the road with shovels hanging out?"
Johnson warns, "These are not the opportunities we are preparing our students for." He tells parents CSU's Environmental Hort grads are heavily recruited for upwardly mobile jobs within professional, ethical, and well-managed businesses. These businesses offer competitive starting salaries, benefit packages, vehicles and yes, some of those new hires may soon earn six-figure incomes.
Though unrecognized and under-appreciated, the landscape industry is a profession of opportunity that needs to be promoted as such by the industry—whether we're recruiting for college programs or companies. As Johnson tells parents, "Most professions don't offer the opportunity to shape our lives in so many tangible ways. We design and build parks, conserve and oversee water resources and create and manage wetlands to mitigate water runoff and pollution." He adds, "Research worldwide also tells us how powerful our profession is for well-being and health."
So how do we bring that message home to prospective new hires? Are we recruiting people just to pull weeds—or are we challenging them to embrace a career where they can learn which plants can harm kids or kill pets and that what they do matters? Can they start to see a career path where weed ID is a step toward becoming a professional in an industry that truly does have a profound impact on shaping people's lives?
These are the messages that resonate with millennials, who will ask why what they are doing is important, and who are purpose and environmentally driven. Insight from university professors like Johnson and from successful landscape professionals can help us deliver that message and show that the green industry is about more than just digging dirt.
Read more in this issue of Colorado Green NOW:
The benefit of scholarships extends further than one student
Career pathways are nothing new for Pickens and FRCC grads
The journey to build a career pathway
Timberline partners with Falcon High School on Career Pathways