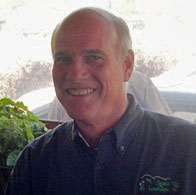 Last week, National Association of Landscape Professionals handed out its first-ever advocacy awards to three worthy recipients. The recipient of the State Association Advocate of the Year award is Mike Leman of Singing Hills Landscape, Inc. Leman is a member of the ALCC Board of Directors and a long-time participant in advocacy work.
The inaugural advocacy awards were created to "recognize those individuals who are going above and beyond in terms of helping represent and defend interests of the industry" and "whose leadership efforts have been notably effective in advancing our industry's legislative and or regulatory interests."
Also recognized were Tim Portland of Yellowstone Landscape (Federal Advocate of the Year) and Robert Mann of National Association of Landscape Professionals (State Advocate of the Year).
The word "tireless" best describes Leman's dedication to advocacy. He does not merely write letters or make phone calls to complain about the state of an issue or regulation. He works tirelessly, often behind the scenes without fanfare, to build relationships. He cultivates those relationships not simply for his own gain but on behalf of the landscape industry.
ALCC's incoming executive director, John McMahon observed, "In the short time I have spent with Mike, I have been very taken by his insights, dedication to the industry and willingness to help others."
When lawmakers from a DC legislative office contacted ALCC about visiting H-2B users in Colorado, Mike generously invited them to his offices at Singing Hills and organized a meeting with his H-2B workers for the representatives. He also participates in DC fly-ins and Legislative Day on the Hill on behalf of the landscape industry. His work behind the scenes helped position ALCC and the industry.
Former ALCC executive director Kristen Fefes noted that "No matter what the issue has been, he is incredibly gracious, thoughtful, articulate. He is the example of what everyone should model themselves after [with regards to advocacy]."
She recalled that while some regulations may cause anger and frustration, Leman is careful to make a case and explain to stakeholders what an issue means to him and how it can affect the industry. He makes himself available as a resource to legislators and is thorough in his communications, following up and saying thank you—a crucial part of building those key relationships.
Leman is also an advocate in his community. His company web site features FAQs about his H-2B workers in an effort to dispel myths about the program and help consumers understand who his employees are.
And finally, Leman is a resource to his colleagues. Working through ALCC, he shares his knowledge and experience with regulatory processes and audits to help other landscape professionals better prepare themselves and avoid compliance issues.
Leman has said that he never expected that advocacy would be part of the job of business owner. He refers to that role as "citizen lobbyist." It is not a role for which he planned, but it is a role that he takes quite seriously, and the industry is showing its appreciation.
Read more in this issue of Colorado Green NOW:
Colorado companies shine at NALP awards
Recording an effective advocacy video
Chuy Medrano joins Lawn & Landscape's Leadership Class
ALCC to join national advocacy fly-in