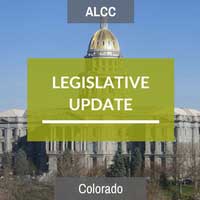 While ALCC supports Colorado construction defects reform, Senate Bill 45 does not provide much-needed protections. The bill will continue to block the construction of attainable housing in Colorado by stripping legal protections put into place by state law and adding another lawyer of litigation on already over-burdened courts.
This bill also puts the interests of insurance companies ahead of the insured and hurts construction professionals, who must buy costly insurance to stay in business.
SB 45 repeals popular, overwhelmingly bipartisan insurance reform passed seven years ago (with 91 yes votes, 4 no, and 5 excused) that requires, when there are multiple insurers, that they defend a notice of claim, reasonably investigate the claim and reasonably cooperate with the insured. That law also prohibits insurers from withdrawing a defense or recovering defense costs from an insured unless specific conditions are met.
Dismantling this law could allow insurers to delay paying any defense costs until the court's allocation decision is final—which could take six months to a year or more. Currently, insurers have to pay defense costs starting immediately.
Recently, The Denver Post reported that Colorado is the nation's epicenter when it comes to housing unaffordability. Specifically, seven of the 12 counties in the entire U.S. where housing affordability is out of balance are along the Front Range.
SB 45 will not rectify this problem. In fact, this bill discourages the construction of condos and multi-family housing that Millennials, seniors, public servants, such as firefighters and teachers, and other Coloradan so desperately need.
Act Now
SB 45 will be heard in the Senate Appropriations Committee. Although a date has not been set yet, it is expected to be scheduled in the next few days.
Please take action. Our colleagues at Homeownership Opportunity Alliance have created an online form that allows you to submit a letter to the Senate President and the Senate Appropriations Committee asking them to oppose SB 45. Please share this Call to Action with your network.
You can also email and tweet to your state senator on your own. Find your state legislator at http://leg.colorado.gov/find-my-legislator.
Join us on social media and ignite a Twitter storm and follow @COGreenNOW and @Housing4CO.
Below is contact information for members of the Appropriations Committee, which is set to review the bill. Please contact them with your concerns as well. The Homeownership Opportunity Alliance has put together some information and talking points for you to use when making these contacts.
Rep./ Sen.

Phone

Email

Party

District

Kevin Grantham
(President of the Senate)

303-866-4877

R

2

Kevin Lundberg

303-866-4853

R

15

Bob Gardner

303-866-4880

R

12

Jerry Sonnenberg

303-866-6360

R

1

Kent Lambert

303-866-4835

R

9

Andy Kerr

303-866-4859

D

22

Leroy Garcia Jr.

303-866-4878

D

3

Dominick Moreno

303-866-4857

D

21

Cole Wist

303-866-5510

R

37

John Cooke

303-866-4451

R

13
Subscribe to ALCC LAB - Add a feed to your browser so you can keep up with posts on this blog.