Colorado Green NOW
Written by Kristen Fefes
Tuesday, January 24, 2017 06:00 AM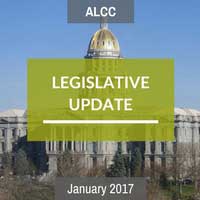 GreenCO announced the legislative issues that will be priorities for the landscape industry in the coming year. Advocacy efforts will focus on these topic areas. Follow the Legislative and Advocacy Blog (LAB) for updates on related bills and other advocacy updates. You can follow progress on bills in real time at www.statebillinfo.com.
Water
Support funding and innovation of Colorado water needs to include conservation, water infrastructure, reuse, and storage (See GreenCO White Paper). Make water funding a major priority in Colorado.

Support sustainable water conservation principles for both indoor and outdoor use to include industry Best Management Practices (BMPs). GreenCO's BMPs are supported by the state as the standard for outdoor water.

Continue to work on the Colorado Water Plan to ensure GreenCO principles are included for conservation, land use

planning

and possible regulatory legislation; continue to educate legislators and local water planners.

Oppose legislation that is anti-growth.
Pesticide Regulatory Legislation
Oppose any measure to undermine state uniformity related to pesticide application.

Oppose pesticide bans that are arbitrary and non-science based.

Oppose efforts to expand pesticide regulation at the local level and any legislation that contradicts with the final report evaluation done by DORA in the 2015 Sunset Review.
Construction Legislation
Support legislation that provides more liability protection for construction contractors and sub-contractors in multi-family projects.

Support efforts to find policy solutions to construction retainage issues with public agencies and project sign off standards.

Oppose mandates to single out the construction industry in any workers' compensation reform.
Investment in Colorado Businesses
Making the enforcement and compliance process for business regulated by state entities more educational in nature for

1st time

violations.

Provide greater business input into regulatory rule process for better application and lower cost.
Investment in Colorado Infrastructure
Support increased investment in Colorado's infrastructure, state and educational buildings, roads and bridges and water projects. Fiscal investment at higher levels will help create jobs, stimulate the economy statewide and save the state millions of dollars in future replacement costs.
Transportation
Uniform Sales & Use Tax Definitions
Support a more uniform set of definitions

throughout

Colorado as it relates to sales and use tax

Support legislation to create a system that would allow businesses to remit sales and use taxes for cities, counties and jurisdictions in one place.
Education & Workforce Development
Fund Career and Technical education, skilled trades and related career paths that are drastically understaffed in Colorado's workforce.

Support tax credits for employers that hire their workforce from CTE students, returning military or the under/unemployed, and provide technical and/or skills training for these hires.
Read more in this issue of Colorado Green NOW:
High School teacher gets on board with landscaping
Tim Emick gives shout out to work ethic and opportunity
Hunter and Ewing partner to recycle sprinklers
Poll reveals how landscape pros found the industry