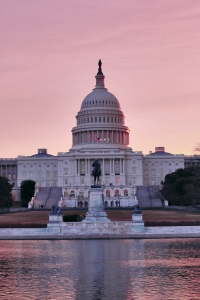 This summer, July 10 to 12, ALCC will welcome a delegation of members to Washington, D.C. for the landscape industry's annual Legislative Day on the Hill, presented by NALP.
This trip is an opportunity for ALCC members to get to know their Congressional representatives and make their concerns heard. It's also a chance to learn more about ALCC leadership and see how rewarding it can be to get involved.
Topics to be addressed with legislators include:
Immigration and the H-2B visa program
National water issues, including access to clean water
Pesticide use
The pending Department of Labor overtime rule change for white collar workers
ALCC will make appointments with legislators, and the entire delegation will attend those appointments. Attendees must register themselves with NALP and are responsible for booking airfare and hotel [contact [email protected] for travel tips from Denver]. This is a family-friendly event and members are welcome to bring their children. Those interested in performing service at Renewal and Remembrance, a day of service at Arlington National Cemetery, must register for that separately.
See the full schedule of events at https://www.landscapeprofessionals.org/nalp/nalp/advocacy/schedule.aspx.
Subscribe to ALCC LAB - Add a feed to your browser so you can keep up with posts on this blog.