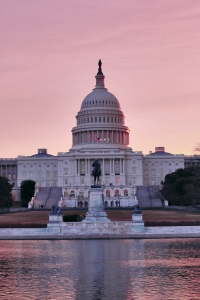 Join ALCC in DC and talk with your representatives

ALCC is looking for members to join us in Washington, D.C. in July to visit the offices of representatives and senators to discuss the issues that are vital to the future of the landscape industry and to make sure our voice is heard on Capitol Hill.
The congressional landscape is ever changing, and our collective voice can be part of that change. ALCC, as a sister organization to the National Association of Landscape Professionals, works year-round with members of Congress and regulatory agencies to affect positive change for our industry. Legislative Day on the Hill, the annual Washington fly-in, is an opportunity for landscape industry professionals to increase their knowledge about legislative issues that affect their businesses and to participate directly in the political process.
The Legislative Day on the Hill event is free and includes legislative briefings, an address by a key-note speaker, visits to Congressional offices, as well as dinners, receptions, and networking opportunities. No need to research legislators or make appointments for visits; ALCC handles the planning and will register you for events where necessary. You need only review the agenda and join us. To attend with the ALCC/Colorado delegation, contact Kristen Fefes at 303 757-5611 x302. There is no fee to attend any of the events; your only cost is travel/lodging.
Unable to attend in person? You can still be involved via social media. Use the hashtag #landscapeadvocacy to tweet and post messages in support of your industry. Follow @COGreenNOW on Twitter and like www.facebook.com/betterbynature for ideas that you can retweet and share.
Previously on the LAB:
Tweet your legislators
Legislative alert regarding Clean Water Act Rule