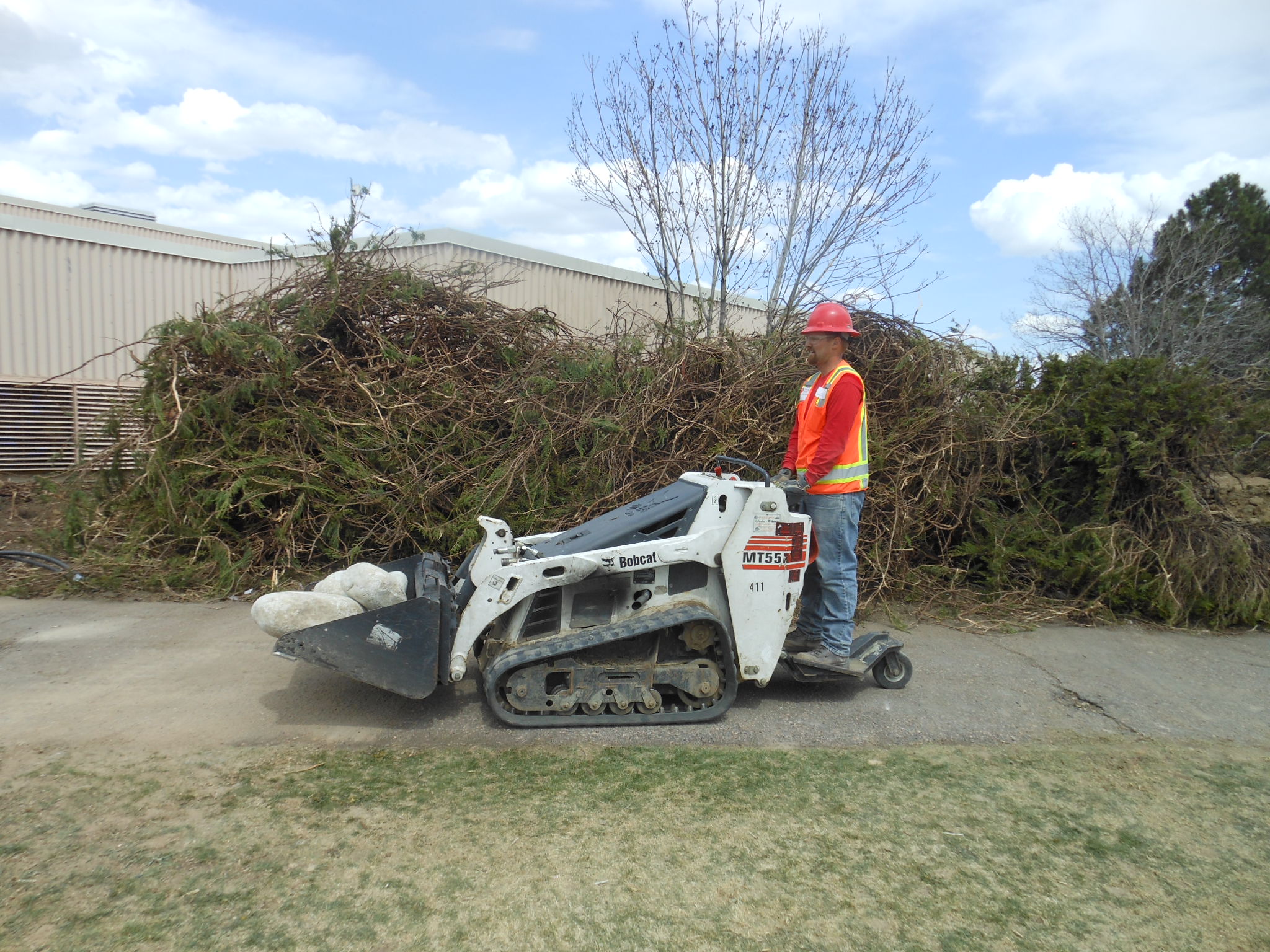 The landscape industry has long relied on steel with revved up motors to get things done. Machines move jobs efficiently and with less back strain. Now, with the shortage of labor, companies are using them even more as they rely on compact equipment to carry more of the load on jobsites.

The value in small equipment, particularly walk-behind compact loaders, is that it allows work to get done faster and with fewer people than ever before. Will Hyde, Mile High Landscaping, Lakewood, says, "Every time someone climbs into a small loader as a driver, all the safety steps have to be followed for the seat belt and for starting them. And you have to be careful getting in and out."
On the other hand, he says, "With a walk-behind compact loader, someone can go back for a second load in the time it takes to get in, buckle up, unbuckle and get out of small rider loader."

Nate Caldwell, Foothills Landscape Maintenance (FLM), Fort Collins, says while there's significant investment in these machines, FLM uses them to save man hours and reduce rentals. Their investment includes the basic bucket, augers and forks. The forks move rock and pallets and pop out dead trees.

These machines keep FLM jobs moving faster and more efficiently. Caldwell estimates he now has at least three times more efficiency on jobs while using fewer workers. "There is also less physical strain on bodies," he says which is a plus for keeping workers.

Hyde echoes the value of reduced physical labor for his team, especially on tasks such as jackhammering concrete. "Talk about wear and tear on workers, the jackhammer is extremely hard on the body." Their machine with a jackhammer attachment can remove a four- to six-inch pour and even up to a foot.
For more about how these companies are using compact loaders on their jobs, read "Small equipment makes a big difference," in the March-April issue of Colorado Green magazine.

Read more in this issue of Colorado Green NOW:
Use designs to sell home security
Are you irresistible?
Building a jobs pipeline
Houzz: Growth strong for residential market