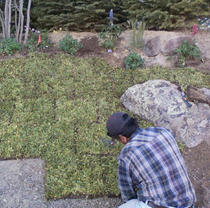 information and advice from the experts
Our How-To pages are written specifically to provide a rich resource for information on how to do a variety of tasks to keep your landscape healthy and attractive throughout the year, but especially during the growing season.
Need information immediately that you didn't find here? Ask an Expert or Find a Pro will give you answers to your questions quickly.
How to choose the right landscape contractor
How to plant with the long term in mind
How to manage water/sprinklers