Wednesday, June 28, 2017 12:00 AM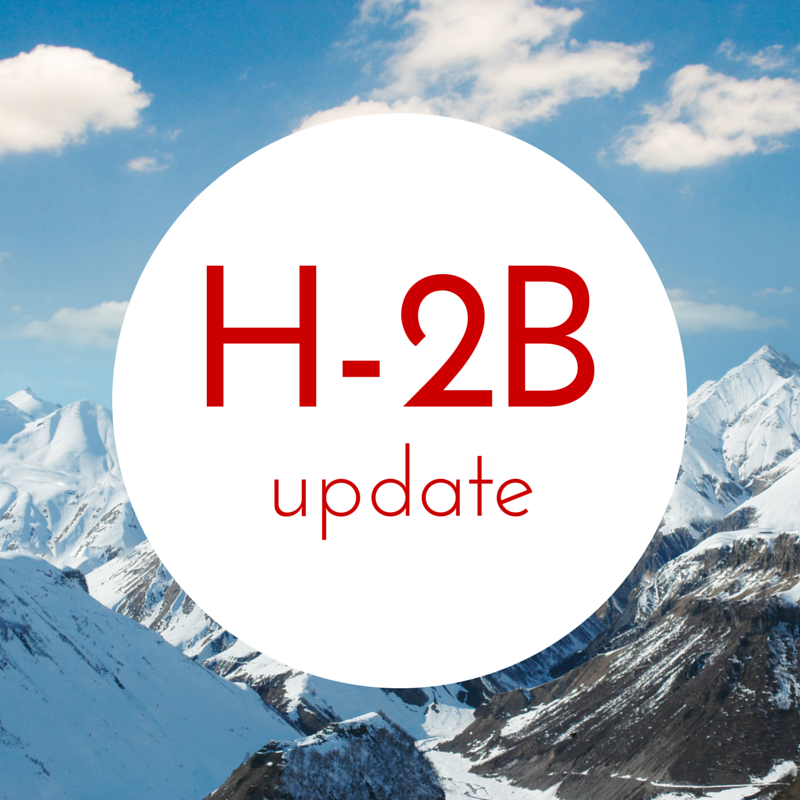 WASHINGTON, D.C. – U.S. Senators Susan Collins and Angus King have signed onto a bipartisan letter led by Senator Tom Carper (D-Del.) to Department of Homeland Security (DHS) Secretary John Kelly urging him to use the authority provided by Congress to lift the cap on seasonal H-2B visas that employers rely on to fill summer jobs. In the letter, the senators expressed their concern about reports that visas may not be approved in time for peak tourist season.

"Businesses in our states, particularly in our tourism industries, rely on the H-2B visa program to hire extra workers in the summer tourism season, when demand is greatest," the senators wrote. "The delay in approving additional visas during much of the peak season could hurt local employers' ability to keep their businesses going and meet demand. We respectfully urge you to use the authority provided by Congress to increase the number of H-2B visas available to seasonal workers, and to work with the Department of Labor to ensure that visas are available as soon as possible."

Last week, DHS confirmed it would increase the number of seasonal H-2B visas, but said that visas will not be available until late July, hurting many businesses who rely on seasonal workers. Additionally, reports indicate that DHS may only provide a limited number of visas under the authority. The letter asks that Secretary Kelly increase the number available consistent with the authority provided to him by Congress.

The bipartisan letter was also signed by Senators Jeanne Shaheen (D-N.H.), Chris Coons (D-Del.), Amy Klobuchar (D-Minn.), and John Thune (R-S.D.).

The text of the letter to Secretary Kelly can be found below and in pdf form HERE.