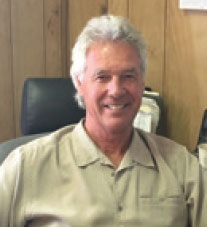 Walkthroughs are an opportunity for customer interaction and for the landscape company to shine. When leading a large homeowners' association, a lot of time is wasted just walking from one discussion point to the next. It can take up a whole morning to manage and lead a big group.
Mark Frederick, president of Summit Services, Inc., Englewood, has streamlined the annual walkthrough. For about 10 years, Summit has used golf carts to tour people through properties. Typically, Frederick coordinates cart rentals and tours with two six-person carts. He conducts tours with HOA board members, specific committee members, the property manager, the Summit Services account manager and sometimes a landscape architect.
"We drive around the property and discuss various landscape-related items, including improvements, both short-term and long-term," says Frederick. "We also discuss irrigation efficiencies and tell them about programs being offered for rebates."
On-site learning matters
Providing these tours is about educating his clients, says Frederick. "Our goal is to share with our clients what they may not know about their property. It is really a learning opportunity for them and starts the dialogue about how they can make improvements to their site." By using carts, he and his entourage can cover more ground – physically of course, but also metaphorically because the group is able to see more, ask more and learn more while they are walking less.
HOAs with large properties are committed to maintaining the sites to enhance property value for all stakeholders. But Frederick realizes that they may not fully understand the value of the landscape. The tours teach them about improvements they can make and how they'd do it, how to improve irrigation efficiency and save money, and how improvements could potentially add value to the property.
During the property tours, the group makes stops and people get out as Frederick points out features and talks about the landscape and the property. All questions are welcome.
"Questions are not all related to landscape," he says. "Sometimes we get questions about roads, sidewalks or walls—services we do not provide but we may have some practical knowledge about."
Beyond board meetings
As a company, Summit Services works on providing hands-on, close-contact customer service and partnerships. The site tours give Frederick a beneficial way to relate with clients outside of the board meeting.
"You can actually interact with them and really listen to what they are after," he says. "It's more casual."
Summit Services' clients agree. They find the golf cart property tours helpful and in one case, a client has written a tour into the specs for landscape management. Since beginning to offer the tours, Fredrick says, "We have developed the relationship with clients such that they don't put their projects out to bid."
Read more in this issue of Colorado Green NOW:
The ELITE Awards nominations open soon
What is an "exempt" employee?
Marketing your open positions
Time for a pruning primer (VIDEO)