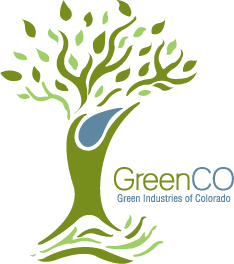 The Green Industries of Colorado (GreenCO) endorses and supports candidates who it believes are supportive of policies that will support and not hinder small businesses, which includes legislation around uniform sales tax definitions, employer requirements for paid leave and other benefits and construction defects. The Colorado Water Plan and water policy that is crafted in support of the plan, specifically to outdoor water use, is very important to the organization. In addition, GreenCO supports candidates who are supportive of opportunities for trade education in secondary education and who support policies that enhance the state's economic climate for business and job growth.
To determine endorsements and financial support, the GreenCO Political Committee interviewed candidates and reviewed incumbent voting records for the 2015 and 2016 sessions. Candidates endorsed by GreenCO are individuals with whom GreenCO can work with at the State Capitol and who will be supportive of green industry businesses.
GreenCO has endorsed and supported the following candidates:
House
Katy Brown (R) House District 3
Chris Hansen(D) House District 6
James Coleman (D) House District 7
Leslie Herod (D) House District 8
Dave Williams (R) House District 15
Kit Roupe (R) House District 17
Tracy Kraft-Tharp (D) House District 29
Jessica Sandgren(R) House District 31
Adrienne Benavidez (D) House District 32
Matt Gray (D) House District 33
Susan Beckman (R) House District 38
Hugh McKean (R) House District 51
Phil Covarrubias (R) House District 56
J. Paul Brown (R) House District 59
Senate
Jim Smallwood(R) Senate District 4
Laura Woods (R) Senate District 19
Kevin Priola (R) Senate District 25
GreenCO urges its members to personally give to these five endorsed candidates. A corporation or a non-corporate business entity cannot give money directly to a candidate. An individual can give a legislative candidate up to $400.
GreenCO will continue to work with legislators on issues important to the green industry and the businesses we support.
---
The Green Industries of Colorado is an alliance of seven trade associations representing all facets of the horticulture and landscape industries. GreenCO members are committed to water conservation and industry-wide best management practices as a way of doing business. We provide expert advice on how to select and properly care for plants and landscapes. Colorado's green industry contributes more than $2 billion to Colorado's economy and provides nearly 40,000 jobs.
GreenCO member associations:
Associated Landscape Contractors of Colorado
Colorado Arborists and Lawn Care Professionals
Colorado Chapter of the American Society of Landscape Architects
Colorado Nursery & Greenhouse Association
Garden Centers of Colorado
International Society of Arboriculture, Rocky Mountain Chapter
Rocky Mountain Sod Growers Association
Subscribe to ALCC LAB - Add a feed to your browser so you can keep up with posts on this blog.