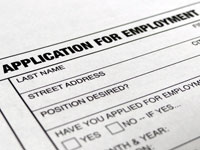 Looking for new employees? Sometimes the best resource is your current workforce.
According to the Jobvite Index, while employee referrals generated less than 7% of applications, they resulted in 40% of new hires. Those new employees were hired more quickly than those through other methods, and they tended to stay with the company longer—47% stay longer than three years.
The additional benefit of hiring someone referred by an employee is that the new hire is then more likely to bring in more referrals. And since referred employees know a current staff member, they will have a familiarity with your organization. That 'insider information' often means that their expectations of the workplace will be more realistic. If they accept the job offer, the referral likely knows the gig and is willing to do the work. They will also know more about the company culture and begin the job feeling that the business is a fit for them.
But the employee referral hire isn't without challenge. Compared to web-based job boards, a referral hire costs more. One study found that referral hires cost just over $600 more per hire than those found via an Internet job board. However, when measured against the higher turnover rate of other methods of hire, the cost may seem reasonable. The cost of hiring an employee through an agency can easily top the cost of any referral program and bonuses connected to it.
Many human resources professionals and small business owners agree that one of the most reliable and cost-effective methods for recruitment involve employee referrals. Putting a program in place at your business can be an investment in a growing, more stable work force.
Read more in this issue of Colorado Green NOW:
8 hardy tree replacements
Top awards come home to Colorado
Will your business be subject to ACA's "Cadillac tax"?
Using recycled glass in the landscape