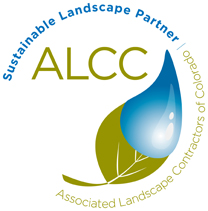 Who should become an ALCC Sustainable Landscape Partner?
If you plant the right plant in the right place, promote water saving plants and irrigation practices and reduce, reuse and recycle whenever you can, you should be a Sustainable Partner. Sustainability is not an all-or-nothing proposition. Every company that tries to go green will not do the all the same things as the other company down the street.

What all Sustainable Partners have in common is their desire:
To take more steps in a sustainable direction

To learn from one another about resources and strategies and

To be more skilled in promoting the green practices they already do to educate consumers and attract more business.
Get started. Pay the annual fee to enroll and send at least one person from your company to attend two qualified Partner events. Once enrolled, there are no additional fees to attend events. Members enroll on a sliding fee scale. The larger your company, the more people you may send to each event. You may send different people to different events.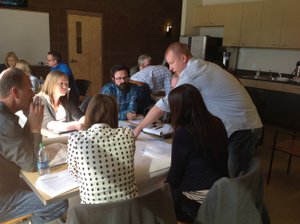 Education tours and sessions are offered throughout the year to help you meet the training requirement.*
ALCC Sustainable Landscape Partners can choose from sustainability classes during ProGreen EXPO 2017. Attend two of these sessions and meet Sustainable Landscape Partners training requirement: Items in bold are presented by Sustainable Landscape Partners.
Sustainability and the "Green Industry" - The New Odd Couple? - Warren S.

Gorowitz

, EMSL; VP of Sustainability, Ewing Irrigation & Landscape Supply (Tues)

Inspection and Maintenance of Stormwater BMPs - Chris Olson (Tues)

I Never Set Out to Be a Sustainable Business - John Griffith; President, Alpine Waste & Recycling, Denver, Colorado (Weds.)

The Art & Science of of Habitat-Friendly Landscapes (Weds.)

Safety in the Green Industry - Tim Walsh (Weds)

Washington Park, Denver: A Convergence of Historic Garden Design & Modern-day Sustainability - Julie Lehman and Holly Shields, City of Denver Parks & Recreation (Thurs)

Battling Over-Irrigation, Brent Mecham, Irrigation Association (Thurs)

Fluctuating Weather, Variable Climate or Climate Change? - Nolan Doesken (Thurs)

Reducing Pesticide Risk for Pollinators while Improving Habitat - Whitney Crenshaw (Thurs)

Drought Countermeasures: How to Defend Water for Landscapes - Zachary Johnson, Tony Koski, Alison Stoven O'Connor, Colorado State University (Fri)
Bringing Nature Home - Creating Living Landscapes (Fri)
Partner benefits
Partners save 20% on Tip of the Week email marketing. This discount alone will recover all or much of your partner fees.
More exclusive marketing: your firm will be listed as a Partner on www.alcc.com, may use the Partner logo for marketing and you may post the Green Strategies document on your website.

Sharing resources and networking among partners. We learn from one another.

A "Craigslist" style resource to make unused job site materials available to other partners.
Enrollment as an ALCC Sustainable Landscape Partner, like ALCC membership, is on a sliding scale based on company size. Enrollment coincides with the membership year - July 1 through June 30. You pay one,annual fee to become a partner and after that fee is paid, there are no more charges. Like membership dues, the fee is on a sliding scale based on company size and that allows your company to send the number of qualified individuals (also based on a sliding scale) to every Partner event throughout the year at no extra charge. One fee and you're done. And the bigger your firm, the more people may attend partner events. You may send different people to different events.

* Companies must have at least one person attend two Partner events per year in order to maintain status as a Sustainable Partner. Again, no charge for Sustainable Partner events once you are a partner.
Become an ALCC Sustainable Landscape Partner today, enroll now.
Current Sustainable Landscape Partners:

| | |
| --- | --- |
| American Design & Landscape | Green Ink Designs, LLC |
| Arrowhead Landscape Services, Inc. | Green Landscape Solutions LLC |
| Art of the Land | JKJ Lawn Sprinkler, Inc. |
| Best Yard.com/Weed Man Lawn Care | Landscape Systems and Designs |
| Camelot Design | Mountain High Tree, Lawn & Landscape Company |
| Changing Landscapes, Inc. | Outdoor Craftsmen |
| Denver Landscapes | Singing Hills Landscape, Inc. |
| Designscapes Colorado, Inc. | Summit Lawn and Landscape |
| Gardenz | Timberline Landscaping, Inc. |