LAB
Written by John McMahon
Friday, March 02, 2018 12:00 AM
A legislative update from our partners at the Accredited Snow Contractors Association:
The Colorado State Senate passed SB 18-062 on third reading, 27-8. However, ASCA Executive Director Kevin Gilbride says a lot of work still needs to be done as the association's model legislation heads to the House for consideration.

The bill may require some additional tweaking to appease opposition forces building in the House. The addition of the right amendment could neutralize any existing political dissension for SB 18-062.
Read more...
LAB
Written by John McMahon
Thursday, March 01, 2018 12:00 AM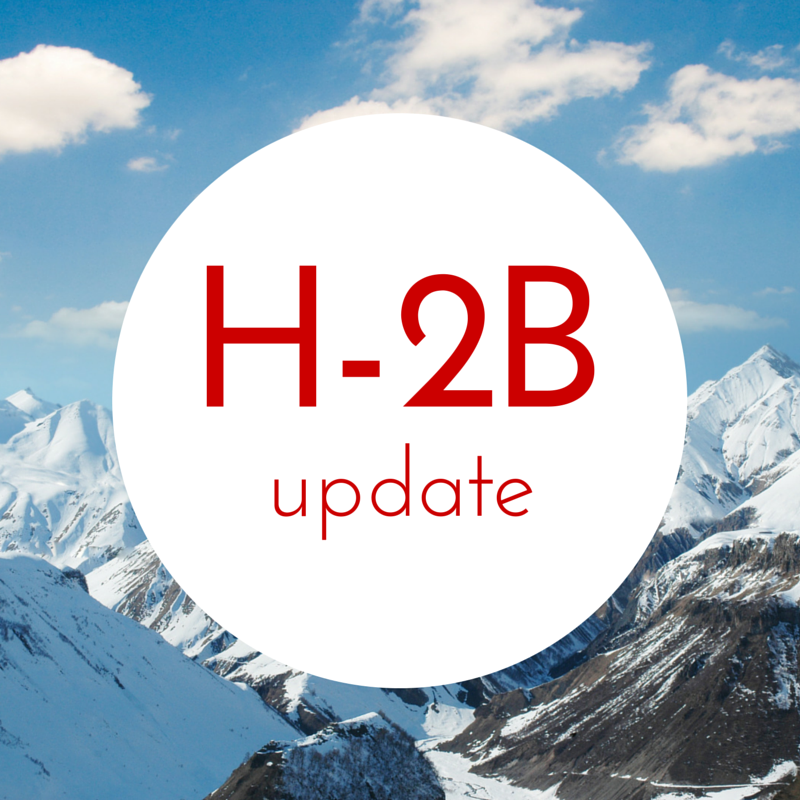 Please see the announcement below from USCIS. It is clear that 66% of need seasonal positions will not be filled due to the H-2B cap. We need your help to immediately urge Congress to include H-2B cap relief in the fiscal 2018 spending bill that lawmakers are currently negotiating. The current spending bill that funds the Federal Government runs out on March 23. We need your continued help to make sure that Congress acts. We know many of you have repeatedly reached out to your lawmakers, but please do so again NOW. We need your help to #saveH2B.

What Can You Do?
Please call your Representative and Senators at their Washington, DC offices and stress the need for immediate cap relief. You can reach your elected officials through the Capitol switchboard at 202-225-3121. Once connected to the office ask to speak to the staff person who handles H-2B issues.
Read more...
LAB
Written by John McMahon
Monday, February 26, 2018 12:00 AM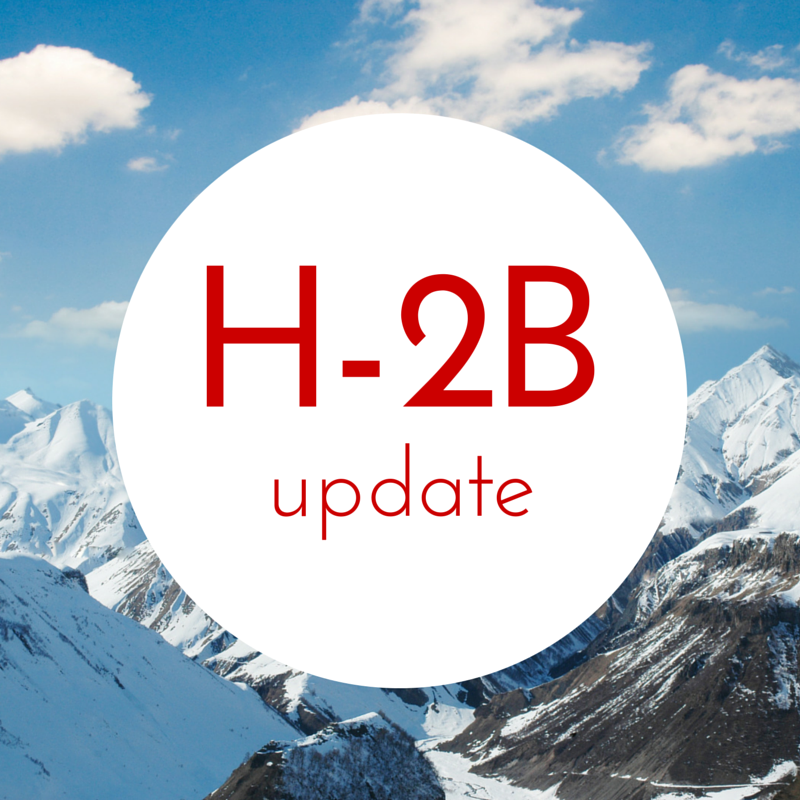 The Department of Labor (DOL) began issuing labor certifications for H-2B petitions on February 20. As of February 22, DOL certified H-2B petitions for 42,802 workers and these petitions have all presumably been submitted by employers to the Department of Homeland Security for the next step in H-2B processing. Based on DOL statistics, it is clear that about 66% of requested H-2B visas will go unfilled unless Congress passes H-2B cap relief. It is essential that Congress hear again from all employers who use the H-2B program. Failure to pass immediate cap relief will significantly harm American small and seasonal businesses and their American employees.
Read more...
LAB
Written by Cherie Courtade
Thursday, February 15, 2018 12:00 AM
Update on H-2B certification rollout
According to a source for the H-2B Workforce Coalition at the Department of Labor, we understand that:
Read more...
LAB
Written by John McMahon
Wednesday, February 14, 2018 12:00 AM
Mike Coffman CO-06 Town Hall Meeting

US Representative Mike Coffman, Colorado District 6, will host a town hall meeting on Tuesday, February 20th, beginning at 6:00pm at Cherry Creek High School in Denver.
District 6 constituents are encouraged to attend and participate in the discussion and express their support of the H-2B visa program.
Read more...
<< first < Prev 1 2 3 4 5

6

7 8 9 10 Next > last >>


Page 6 of 46