Landscape companies in and around Denver who are looking to fill labor positions often seek creative ways to recruit new workers. One local resource for short-term laborers is Centro Humanitario. Centro Humanitario Para Los Trabajadores (El Centro) is a Denver-based day laborer center promoting work, dignity and community. Its mission is to promote the rights and well-being of day laborers in Colorado through education, job skills, leadership development, united action and advocacy.
Employers who hire workers through El Centro must fill out an intake with their contact information and describe the specific requirements of the job. El Centro's staff will help them identify dependable workers, arrange skill-specific laborers if needed, and assist in resolving any difficulties or misunderstandings that may arise between employers and employees. While the agency prefers a day or more notice, employers can request laborers with as little as several hours notice.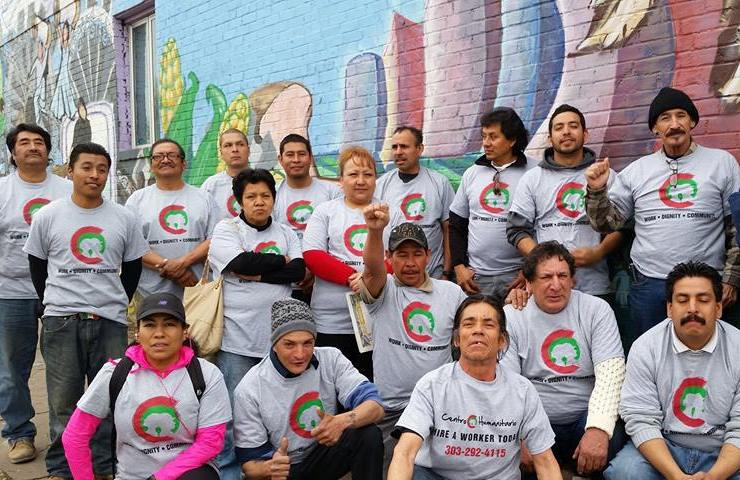 El Centro workers receive a minimum of $12/hr, at a minimum number of 4 hours for general labor. In cases where more skilled labor is sought, employers are encouraged to negotiate a better rate for workers who are prepared to demonstrate their background and experience. On a recent visit to El Centro, roughly half the workers on hand claimed some experience in the landscape industry.
For some employers who need extra help for a day or two or who find themselves suddenly short the labor force to complete a project, El Centro might be a helpful resource. Employers can also share their job opening information with staff, who will post a flyer at the center.
It is important to note that as a nonprofit organization, El Centro is not a staffing agency. It does not:
provide Workmen's compensation

do background checks

do skills checks, or job references

charge fees to either employers or workers

receive payment for work provided by workers

handle worker payment--workers are to paid directly by employers
Looking forward, El Centro is hoping to offer classes and workshops for its workers so that they can gain skills needed for some of the most common jobs that come through the center. They are looking for funding and for volunteers to help with these workshops. Additionally, El Centro offers other
Centro Humanitario Para Los Trabajadores is located at 2260 California Street in Denver. You can learn more about El Centro, complete an intake form, and request workers at www.centrohumanitario.org. You can also contact El Centro at 303.292.4115 or [email protected]
Read more in this issue of Colorado Green NOW:
Teabags, toilet paper and landscape mulch
5 questions NOT to ask in an interview
Play the game like baseball
Need a mentor?