Tuesday, February 07, 2017 12:00 AM
HB-1061, created by Colorado Motor Carriers Association and sponsored by Reps. J Becker & Melton and Senators Scott & Todd requests a change to the definition of commercial vehicles. It requests to define commercial vehicles at a weight of 16,000 pounds rather than at 10,000 pounds due to the state mandates. Why? In a nutshell:
Ports of Entry requires vehicles 16,000 pounds or greater to pull in their ports.

Patrol and POE mobile units can now stop 10,000 pound vehicles at roadside operations for safety inspections.

The bill brings uniformity to the weights as they both now will be 16,000 pounds.
Below see a fact sheet prepared by Hicks & Associates, highlighting key provisions of the bill.
Read more...
Monday, January 23, 2017 10:00 AM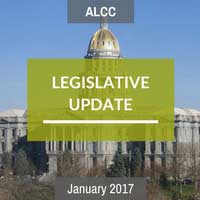 Report from Hicks & Associates on the opening day of the 71st Colorado General Assembly, which convened Wednesday, January 11, 2017.
After a short break after the seemingly never-ending election season to enjoy the holidays, the 71st Colorado General Assembly convened on Wednesday amid the usual pomp and circumstance. As is tradition, legislators old and new arrived with lots of smiling tots and other family members in tow to stand with them as they were sworn into office. Representative Crisanta Duran (D-Denver) was elected the state's first Latina Speaker of the House. In her speech, she made note of her priority policy areas, to include transportation, education funding, and affordable housing. To that end, she also announced a construction defects bill, a bi-partisan effort that she is sponsoring with Senate President Kevin Grantham (R-Canon City) which was promptly introduced the very same day.
Read more...
Monday, January 16, 2017 12:00 AM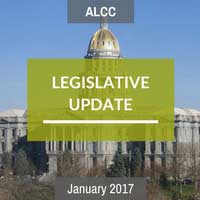 ALCC has announced the 2017 legislative priorities. Read all about it here.
Subscribe to ALCC LAB - Add a feed to your browser so you can keep up with posts on this blog.

Thursday, January 12, 2017 12:00 AM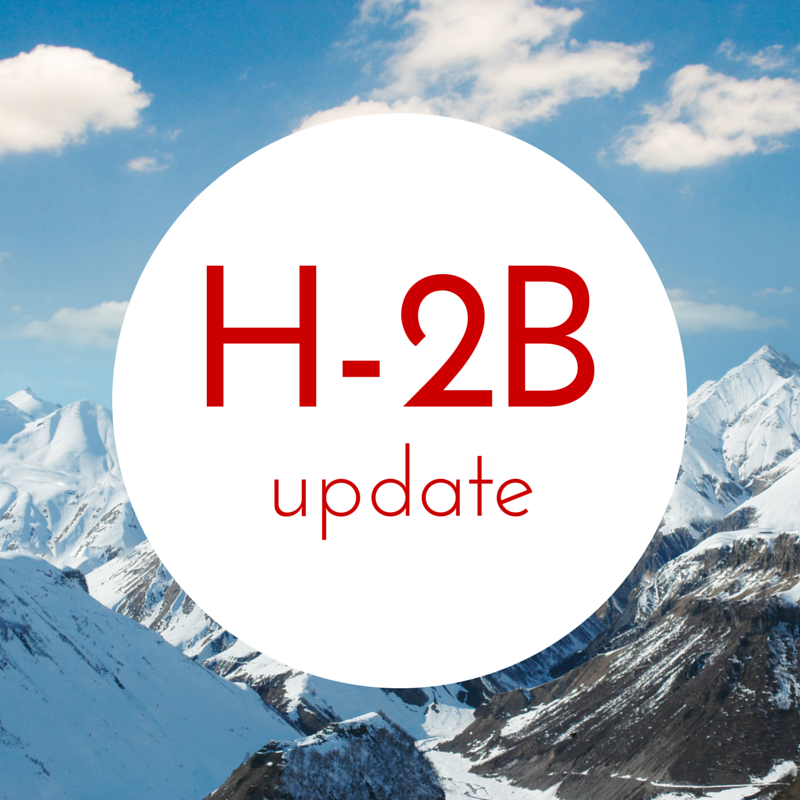 The H-2B cap for the first half of 2017 has been reached. No applications for workers requested to start before April 1, 2017 will be accepted going forward.
The following was posted to the US Citizen & Immigration Services (USCIS) web site:
Fiscal Year 2017 H-2B Cap Count
On January 12, 2017, USCIS announced that it has received a sufficient number of petitions to reach the congressionally mandated cap of 33,000 H-2B workers for the first half of FY 2017. January 10, 2017 is the final receipt date for new cap-subject H-2B worker petitions requesting employment start dates before April 1, 2017. USCIS will reject new H-2B petitions received after the final receipt date that request an employment start date before April 1, 2017.
Subscribe to ALCC LAB - Add a feed to your browser so you can keep up with posts on this blog.

Thursday, January 05, 2017 12:00 AM
From National Association of Landscape Professionals:
NALP is working with multiple industry stakeholders on an urgent pesticide regulation related issue, and we need your help! Currently, the EPA is evaluating whether to further restrict pyrethroid use for professionals. As you know, inappropriate regulations can significantly impact your lives and livelihood, and we need you to voice your concerns and help the EPA better understand the important role that pyrethroids serve in your ability to provide your services and protect the public.
Read more...
<< first < Prev 1 2 3 4 5 6 7 8 9

10

Next > last >>


Page 10 of 36