Monday, May 08, 2017 12:00 AM
The US Department of Labor's Office of Foreign Labor Certification (OFLC) issued the following announcement last week:
Webinar Announcement: Employer Filing Tips and Best Practices for Preparing and Submitting H-2B Prevailing Wage Requests
As part of the Office of Foreign Labor Certification's (OFLC) on-going efforts to increase public engagement, the OFLC will host webinar on Thursday, May 18, 2017 designed to educate stakeholders, program users, and other interested members of the public on recent program workload trends, common deficiencies and best practices associated with employer request for H-2B prevailing wage determinations (PWDs).
Read more...
Tuesday, May 02, 2017 03:00 PM

Late yesterday, Congress reached a bipartisan agreement on a bill to fund the federal government through September 30, 2017. Thanks to a massive effort from everyone in the H-2B community, the bill contains limited H-2B cap relief. As you recall, ALCC participated in last week's H-2B Advocacy Day in DC-earning a mention from National Association of Landscape Professionals for our efforts. We are proud of the work we've done but recognize that there is still more work to do to create meaningful H-2B reform.
Read more...
Monday, May 01, 2017 03:00 PM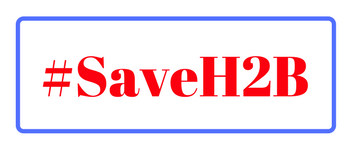 The H-2B Workforce Coalition issued the following statement on
Congressional leaders including H-2B cap relief in the proposed spending bill:
"On behalf of the H-2B Workforce Coalition and the thousands of small businesses that rely on legal, highly vetted seasonal guest workers to meet their peak season needs, we thank congressional negotiators for including critical cap relief in the Fiscal Year 2017 spending package.
Read more...
Friday, April 28, 2017 08:45 AM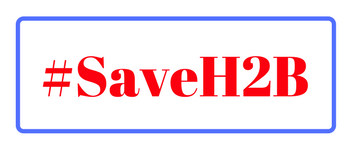 We will have another week to push for H2B cap relief. Please keep up your outreach to your lawmakers.
House Floor Today
The House meets at 9 a.m.
STOPGAP FUNDING: The House plans to vote on H.J. Res. 99, which would extend government funding through May 5. The continuing resolution would keep in place the terms of two previous CRs, Public Law 114-223, which ran through Dec. 9, and Public Law 114-254, which runs through today. Funding under the CR would be at an annualized rate of about $1.07 trillion. The measure also would extend health-care payments for retired coal miners.
Read more...
Tuesday, April 25, 2017 12:00 AM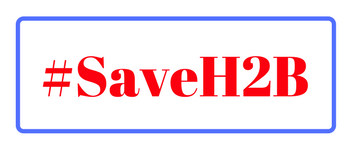 Senator Flake has agreed to extend the letter he is circulating to Senate leadership in support of H2B cap relief until the close of business tomorrow (4/26). Please call your Senators today and ask them to sign this important letter asking for Congress to re-instate the H-2B returning worker exemption. You can reach your Senators through the Capitol switchboard at 202-225-3121 or directly:
Read more...
<< first < Prev 1 2 3 4 5 6 7

8

9 10 Next > last >>


Page 8 of 40