Thursday, April 06, 2017 12:00 AM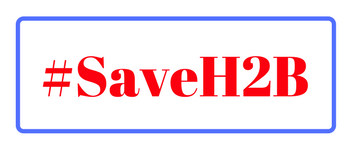 Can't make it to DC for the fly-in? We still need you to participate in H-2B Advocacy Day by doing the following on April 26 (and everyday until then):

1. Call your two Senators and your Representative. Find your Colorado rep on this list
, or you can reach them through the Capitol Switchboard at (202) 225-3121. Once connected to the office, ask to speak to the person to handles H-2B issues and tell him or her how important the H-2B program is to you. Ask them to:
Read more...
Wednesday, April 05, 2017 12:00 AM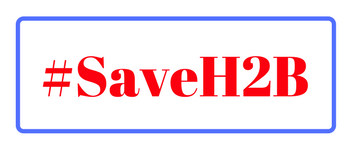 The H-2B Workforce Coalition invites you to an H-2B fly-in and advocacy day on Wednesday, April 26, 2017 on Capitol Hill, Washington, DC. We must continue to raise our collective voices to ensure that Congress re-instates the H-2B returning worker exemption immediately and passes permanent H-2B reform legislation.
The agenda for the day is:
Read more...
Monday, April 03, 2017 12:00 AM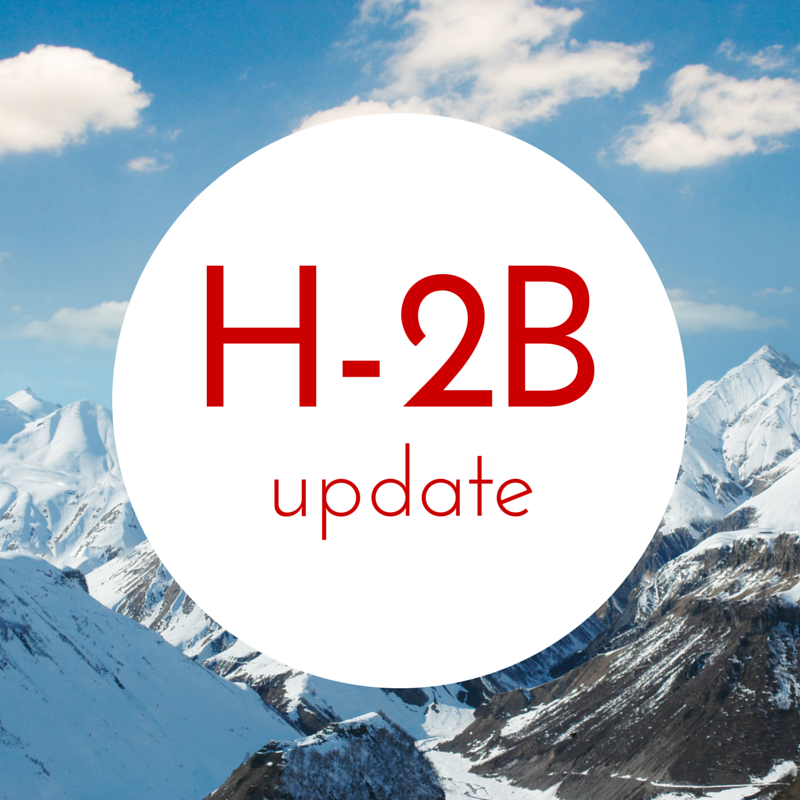 From the H-2B Workforce Coalition:
Congress must address federal spending bills for the remainder of fiscal year 2017 by April 28 in order to avoid a government shutdown. Congress needs to hear a steady drum beat from H-2B users across the country if we are going to be successful in re-instating the returning worker exemption through a year-end spending bill. Your help is crucial in this endeavor.
This week we need you to do the following:
Read more...
Friday, March 31, 2017 11:00 AM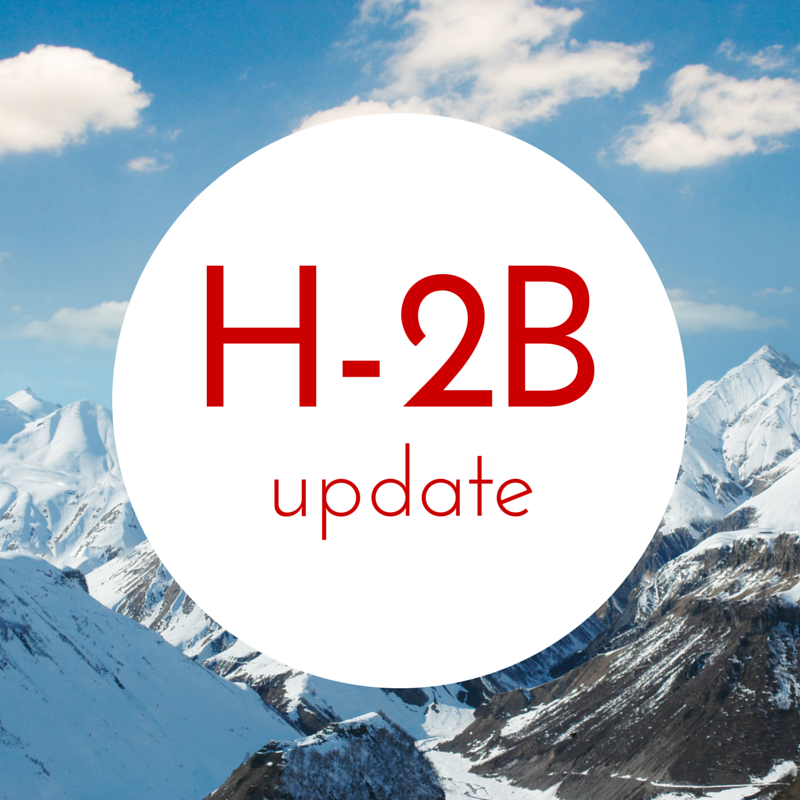 Yesterday evening, Senators Tillis (R-NC), King (I-ME), Thune (R-SD), Collins (R-ME), Rounds (R-SD), Cornyn (R-TX), Murkowski (R-AK), Blunt (R-MO) and Warner (D-VA) introduced the Save our Small and Seasonal Businesses Act (S. 792). We are grateful for their leadership.
The bill would make the H-2B returning worker exemption permanent and streamline program processing.
Read more...
Friday, March 31, 2017 12:00 AM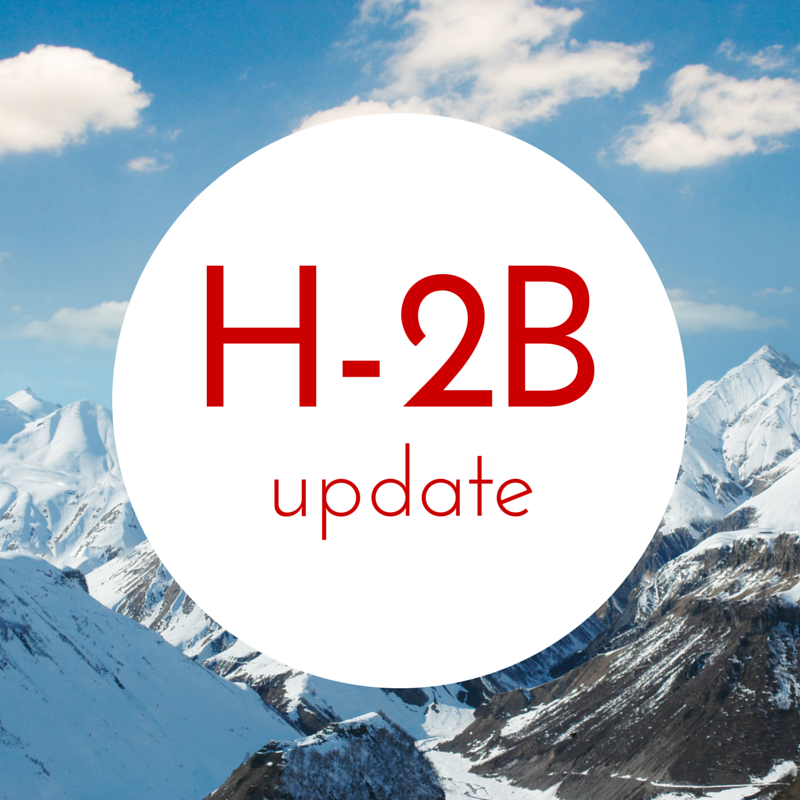 The H-2B Workforce Coalition is organizing a fly-in on April 26. According to NALP, "The timing corresponds with the deadline for Congress to adopt a 2017 budget. Currently, the federal government is operating under a continuing resolution that extended 2016 budget allocations until April 28. If Congress fails to act prior to that date, the federal government would be forced to shut down. We are working with Congressional champions on strategy to include a returning worker exemption extension for 2017 in the budget measure that Congress will need to act on to avoid a shutdown."
Details on the fly-in will be posted here they are available. ALCC invites fellow members and H-2B users to join ALCC leaders for this one-day effort. The delegation will address issues around the H-2B visa program, including:
Read more...
<< first < Prev 1 2 3 4 5 6 7

8

9 10 Next > last >>


Page 8 of 38