Wednesday, June 21, 2017 12:00 AM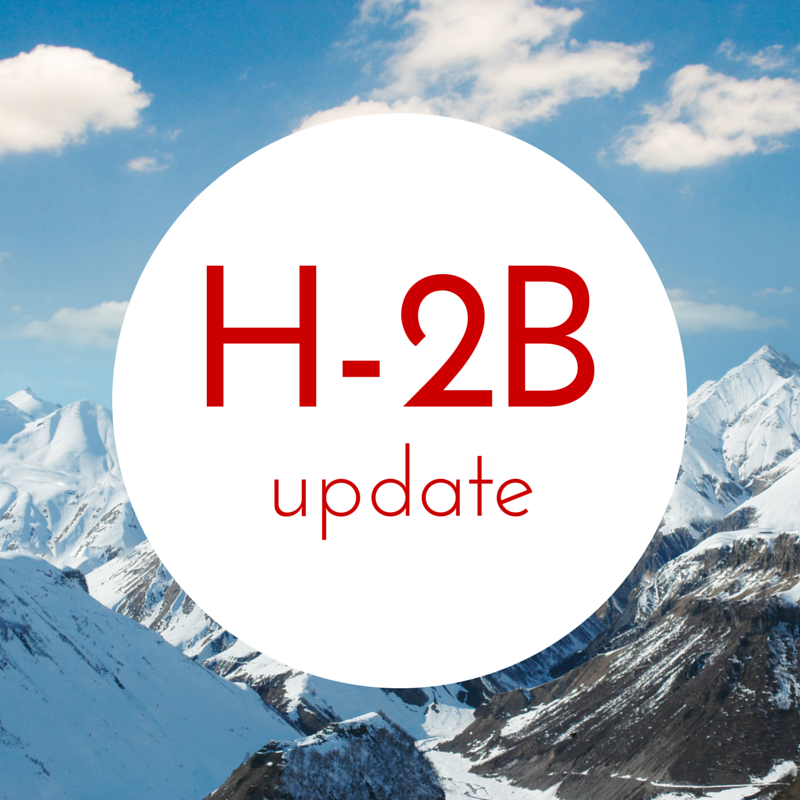 Please see the article below from the Washington Times, regarding an announcement today by Homeland Security Secretary Kelly that DHS will approve a limited number of H-2B visas soon. We do not have any information beyond these press reports but will watch the situation and report any details as we learn them.
Read more...
Monday, June 19, 2017 12:00 AM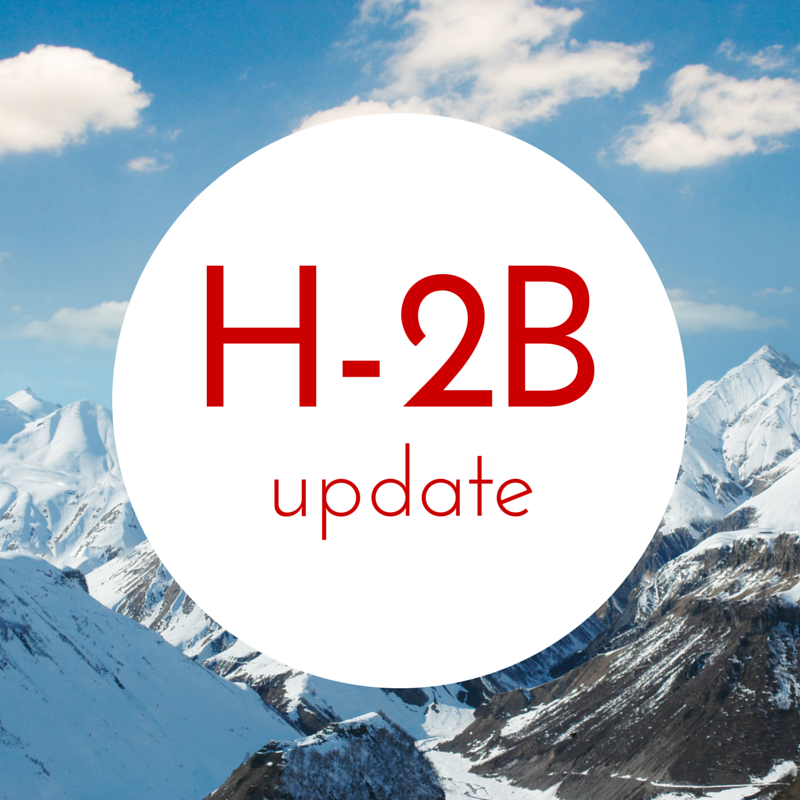 Thanks very much to everyone who took the time to respond to the H-2B Workforce Coalition survey on the impact of the H-2B cap on seasonal businesses. The message below was just sent to DHS. Please continue your outreach to and tweets at DHS:
On behalf of the H-2B Workforce Coalition, we appreciate DHS holding the May 25 H-2B listening session on H-2B visas. During the listening session, DHS heard from many small and seasonal businesses that the lack of H-2B workers is causing direct harm to their companies and their American workers. These impacts were confirmed in a June 2017 H-2B Workforce Coalition survey of 715 seasonal businesses in 45 states. The survey found that:
Read more...
Thursday, June 15, 2017 01:00 PM

National Association of Landscape Professionals (NALP) has issued a call-to-action to protect landscape professionals from restrictions regarding pyrethroid use:
Action Needed: Save Pyrethroids from Extreme Mitigation

Pyrethroids are under threat and we need landscape professionals to lend their voice in support of common sense regulations. Currently the EPA is evaluating whether to further restrict pyrethroid use by landscape professionals. As you know, inappropriate regulations can significantly impact your lives and livelihood, and we need you to help the EPA better understand the important role that pyrethroids serve in your ability to provide your services and protect the public. Any new and onerous requirements placed on these products are sure to have a negative impact on your bottom line and your ability to provide your customers with service using products that have been proven to be safe and effective.

If you don't participate in the below grassroots campaign and have your voice heard, onerous risk mitigation measures that may limit the way these products can be used are a real possibility. Together, let's ensure that as professionals we preserve opportunities that ensure choice when it comes to determining the right tools necessary to do our jobs.

With a just few clicks, you can educate the EPA on the benefits of pyrethroids for protecting public health and property. With your help, we can affect the outcome and save these products!
Thursday, June 15, 2017 12:00 AM
Read NALP's recap of DHS Secretary's comments about H-2B cap relief:
Last week, during the House Homeland Security Committee hearing on DHS Reauthorization and the FY 2018 Budget Request, Representative William Keating (D-MA-09) asked Homeland Security Secretary John Kelly about H2-B cap relief. Rep. Keating noted the several proposed cuts to DHS programs in the White House's budget request and said that the delay in filling needed job positions is costing America revenue that could be filling the proposed cuts in the budget....
Monday, May 08, 2017 03:00 PM
As you know, President Trump signed the Consolidated Appropriations Act of 2017 into law on Friday. The law allows the Secretary of Homeland Security, in consultation with the Secretary of Labor, to approve additional H-2B visas. The President signing the law was a wonderful first step, but we now need to convince DHS to quickly implement this provision of law and immediately resume H-2B processing. We need your help.
Read more...
<< first < Prev 1 2 3 4 5 6

7

8 9 10 Next > last >>


Page 7 of 40