Tuesday, September 26, 2017 12:00 AM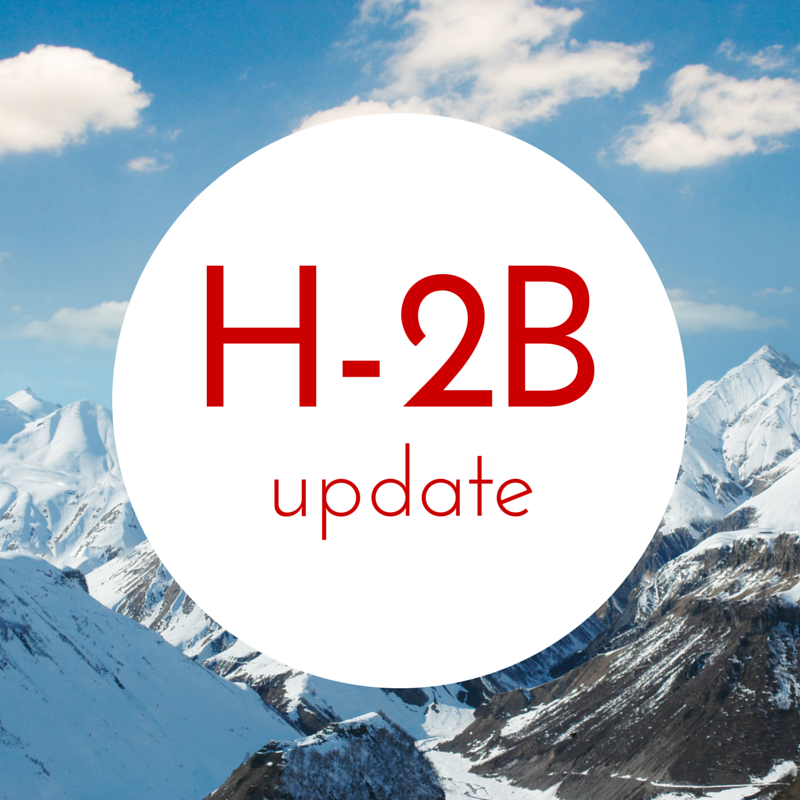 Cap Count for H-2B Nonimmigrants
Alert: After Sept. 15, USCIS is no longer accepting petitions filed under the joint final rule that increased the H-2B cap limit for fiscal year 2017. For more information, visit our One-Time Increase in H-2B Nonimmigrant Visas for Fiscal Year 2017 page.
The H-2B Program
The H-2B non-agricultural temporary worker program allows U.S. employers to bring foreign nationals to the United States to fill temporary non-agricultural jobs.
Read more...
Tuesday, September 19, 2017 12:00 AM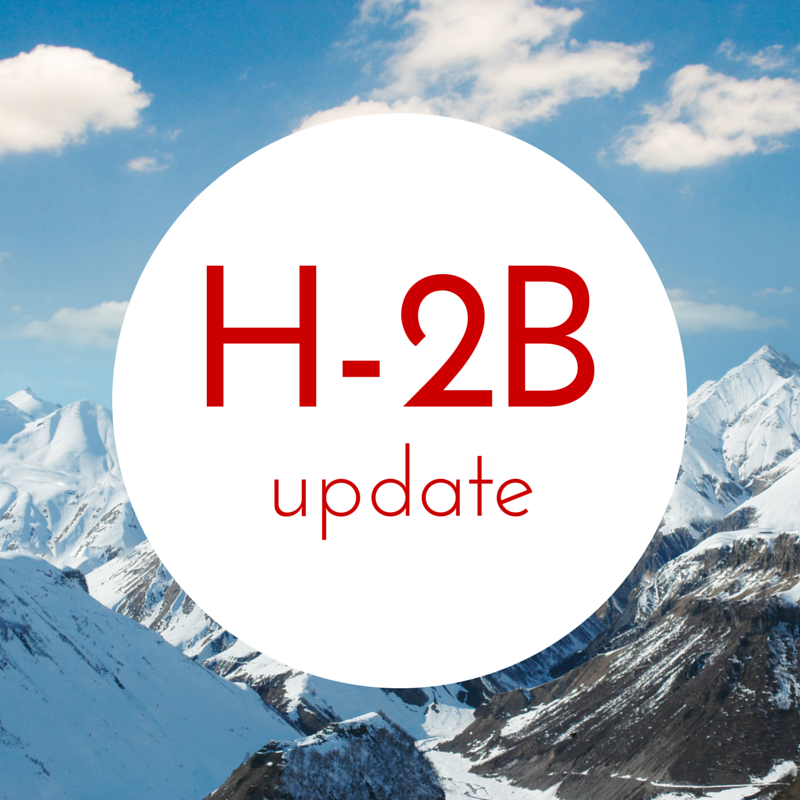 As indicated in the temporary rule for H-2B cap relief, the deadline to petition for additional works has been met, and USCIS will reject any subsequent petitions.
Read the full statement from USCIS below:
Read more...
Thursday, September 07, 2017 12:00 AM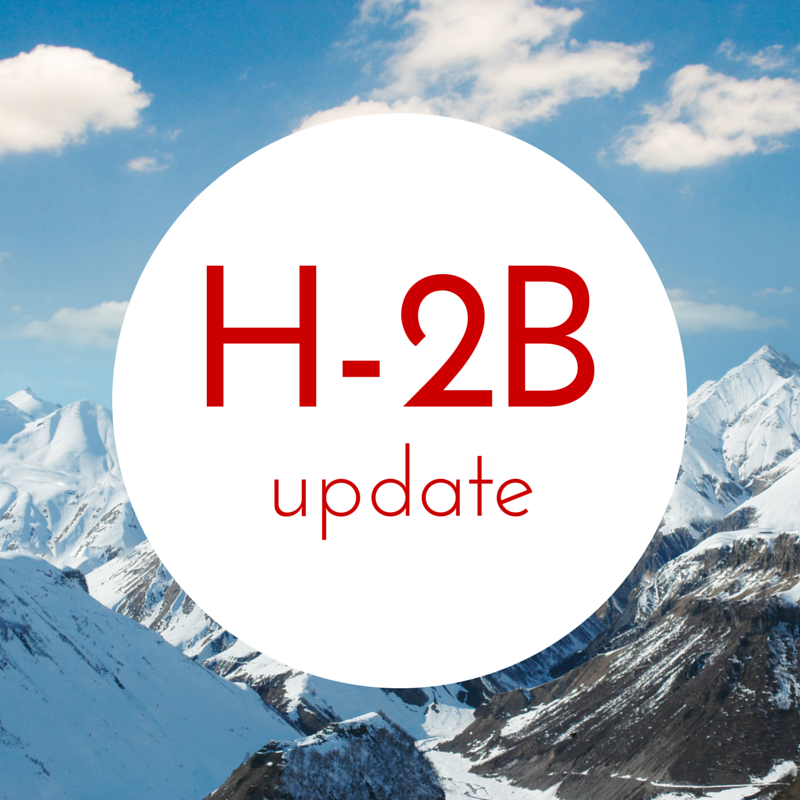 Please Help #SaveH2B: Harmful Amendments Defeated, H-2B Cap Relief Still Elusive
Current Status of H-2B Efforts
This is a very busy week in Congress and a crucial one in our fight to preserve the H-2B program. Earlier today, the Senate passed a Hurricane Harvey relief package that also raises the debt ceiling and continues existing government funding through December 8. The House is expected to pass the measure shortly. Under this legislation, the existing provisions of law related to H-2B wage surveys, staggered crossing for seafood workers, prohibitions on DOL enforcement of the H-2B corresponding employment and ¾ guarantee regulatory requirements and a 10-month season will be continued through December 8, but the Homeland Security Secretary's authority to increase H-2B visas is still set to expire on October 1.
Read more...
Wednesday, September 06, 2017 12:00 AM
The Department of Justice has struck down the final rule "Defining and Delimiting the Exemptions for Executive, Administrative, Professional, Outside Sales and Computer Employees under the Fair Labor Standards Act" published in 2016. The rule would have extended overtime pay for an estimated four million American workers by nearly doubling the annual salary threshold of eligibility.
Read more...
Friday, August 25, 2017 12:00 AM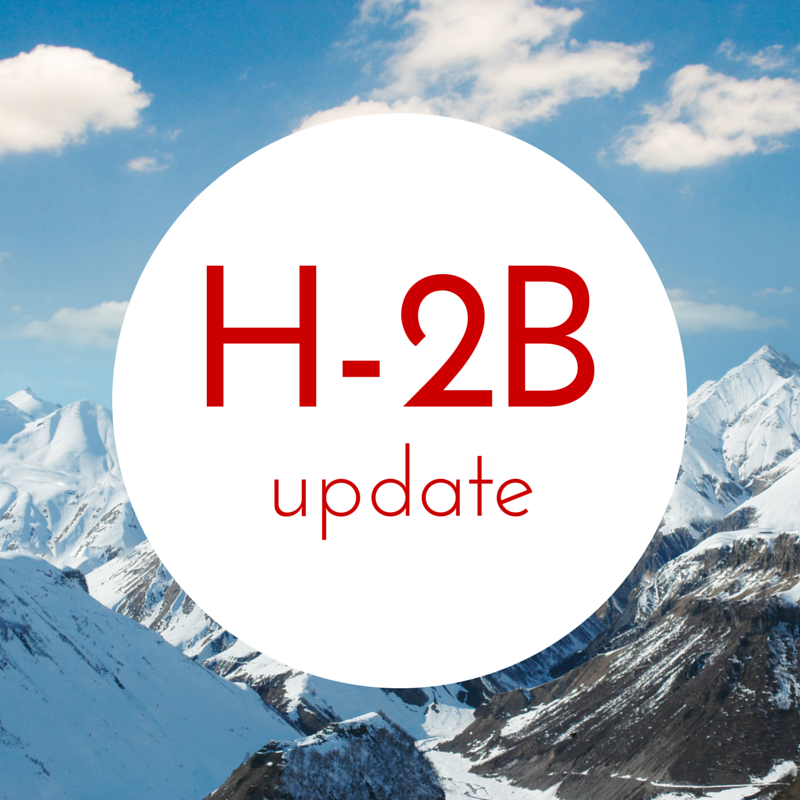 Congress is on recess through Labor Day and shortly after returning to Washington, lawmakers will take up fiscal 2018 spending bills for the Department of Homeland Security (DHS) and other federal agencies. We urgently need your help to get H-2B cap relief included in the spending bill. Cap relief was not included in the DHS appropriations bill passed by the House Appropriations Committee earlier this summer. We need it included in the manager's (chairmen's) amendment to the bill before the bill comes to the House floor for a vote.
Read more...
<< first < Prev 1 2 3 4

5

6 7 8 9 10 Next > last >>


Page 5 of 40