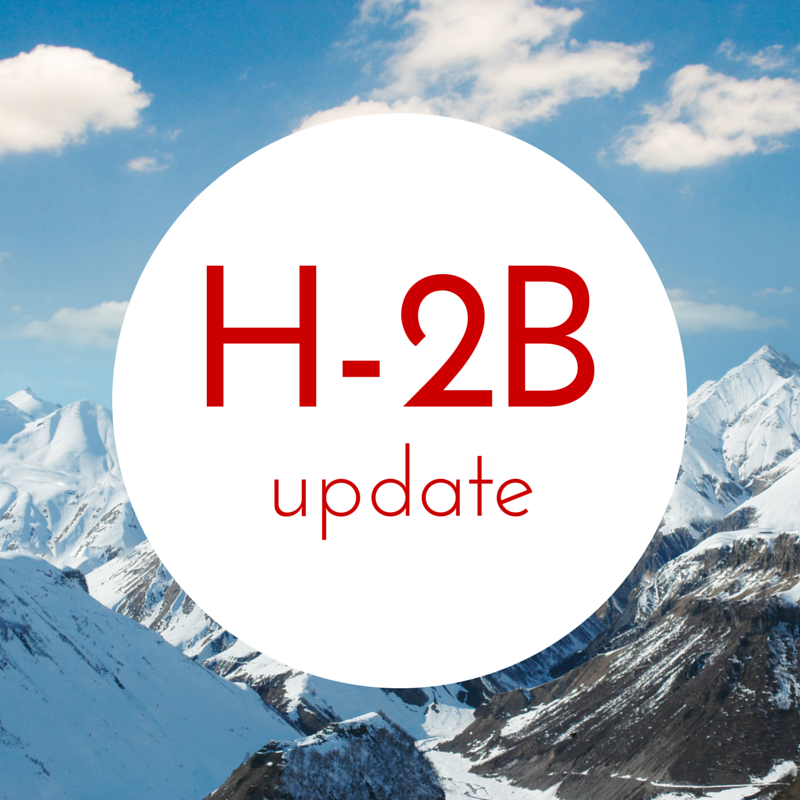 From an email sent today from the H-2B Ombudsman:
The National Prevailing Wage Center (NPWC) is sending this e-mail to all survey contacts we've identified as those who have submitted H-2B surveys to our office within the past year. This email is pertaining to the upcoming H-2B Final Wage Rule Webinar scheduled for August 21, 2015. Survey standards will be the focus of the webinar briefing.

The Department will host a public webinar to educate stakeholders, program users, and other interested members of the public on the changes to the H-2B program made by the H-2B 2015 Final Wage Rule, in effect as of April 29, 2015. The webinar briefing is scheduled for August 21, 2015, from 1:00 PM until 2:30 PM Eastern Daylight time. There is no pre-registration for the public webinar. The webinar will be accessible to the public on a first-come, first-served basis on the date specified. For further information and instructions, please see the Department's H-2B Final Wage Rule public webinar announcement located on the Department's website at: http://www.foreignlaborcert.doleta.gov/.

Sincerely,

Ombudsman Program
Office of Foreign Labor Certification
Department of Labor
H2B.Ombudsman@dol.gov


The Colorado Supreme Court opinion in June regarding Coats v. DISH Network LLC reinforced employers' rights regarding zero-tolerance drug policies. That decision helped clarify rules regarding marijuana use by employees.
However, a recent case in New Mexico found that an employer is required to reimburse an employee for medical marijuana deemed "reasonable and necessary" to treat a work-related injury. This leaves some employers wondering if such a case could be brought up in their own business.
Similar cases will likely not be an issue in our state. Colorado's medical marijuana code clearly states that "no governmental, private, or any other health insurance provider shall be required to be liable for any claim for reimbursement for the medical use of marijuana." It also states that "nothing in this section shall require any employer to accommodate the medical use of marijuana in any work place" [Col. Const., Art. XVIII § 14 (10)(a)].
This code, along with the Coats v. DISH opinion, make the current rules quite clear that medical marijuana, even if prescribed for an injury covered by worker's compensation, does not fall under the claim.
Previously on the LAB:
Judges' opinion on Coats v. DISH means employers may keep zero-tolerance policies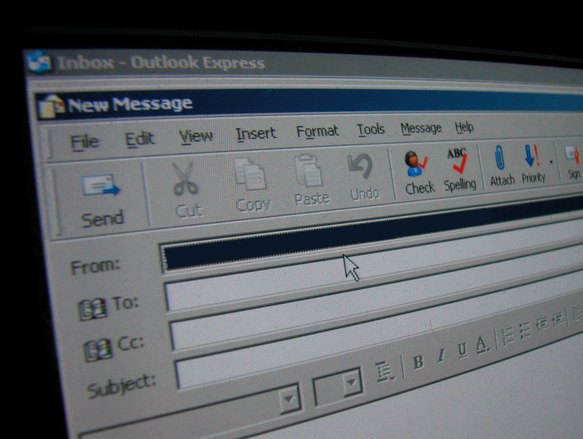 Please help us by requesting an extension to the comment period on the Department of Labor's (DOL) proposed rule on exemptions to overtime pay requirements under the FLSA. We urge you to contact DOL and request a 60-day extension to the current comment period that ends on September 4. We need the additional time to provide accurate, comprehensive comments on the proposal's potential impact.
Read more...
The Subcommittee on Workforce Protections, chaired by Rep. Tim Walberg (R-MI), recently held a hearing on the Department of Labor's proposed changes to federal overtime rules. The hearing explored the impact the proposal would have on employee choice and opportunity, as well as the significant costs it would create for the nation's job creators. [video of the hearing after the jump]
Read more...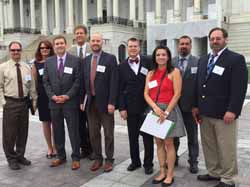 Representatives of ALCC joined other members of the National Association of Landscape Professionals (NALP) visited Washington, DC last week for the landscape industry's annual Renewal & Remembrance and Legislative Day on the Hill. Nearly 450 professionals participated in the Renewal & Remembrance day of service at Arlington National Cemetery, and nearly 100 of those participants were on hand the next day to meet with legislators.
Read more...
<< first < Prev 31 32 33 34

35

36 37 38 39 40 Next > last >>


Page 35 of 40