LAB
Written by John McMahon
Wednesday, April 11, 2018 11:30 AM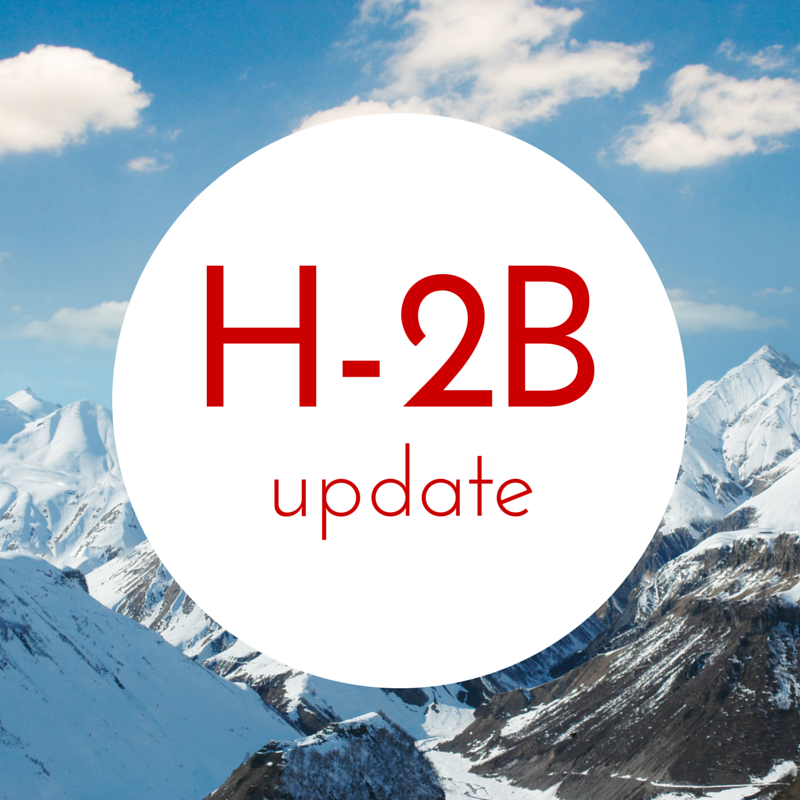 H-2B update from our lobbyist in D.C.:
The House Appropriations DHS Subcommittee is currently holding a hearing with Homeland Security Secretary Nielsen. Dr. Andy Harris (R-MD) spoke about the importance of the H-2B program. He said that DHS has already certified over 80,000 H-2B positions, which clearly shows the need is there and he mentioned that many downstream American jobs are dependent on H-2B workers. He asked when DHS will determine the number of visas needed, and how quickly it will re-open processing.
Read more...
LAB
Written by John McMahon
Tuesday, March 27, 2018 12:01 PM
Senators Carper (D-DE), Tillis (R-NC), Collins (R-ME) and King (I-ME) are circulation the letter below urging Homeland Security Secretary Nielsen and Labor Secretary Acosta to immediately re-open H-2B processing under the authority provided in the fiscal 2018 spending law.
Read more...
LAB
Written by John McMahon
Monday, March 26, 2018 12:00 AM
The latest from the H-2B Workforce Coalition:
Your Continued Help is Needed to #SaveH2B
As you are aware, last Friday President Trump signed into law a $1.3 trillion spending bill to fund the government for the remainder of fiscal year 2018, which runs through September 30. The legislation is similar to last year in that it gives the Department of Homeland Security the discretion to raise the current 66,000 H-2B cap by an additional 69,320 visas. There is no returning worker exemption.
Read more...
LAB
Written by John McMahon
Friday, March 23, 2018 12:00 AM
From the Paul Mendelsohn, Vice President, Government Relations of NALP on H-2B and the 2018 Omnibus budget bill:
"All, I am sure you have heard that early this morning the Senate passed the 2018 Omnibus budget bill and the President is expected to quickly sign it. The good news is that thanks to the diligence and hard work of you and many others, the bill includes 2018 H-2B cap-relief. The bad news is that it is the exact same language that Congress included last year and that led to less than optimal results, to put it kindly.
Read more...
LAB
Written by John McMahon
Thursday, March 22, 2018 12:50 PM
Please see the following update from the H-2B Workforce Coalition regarding H-2B cap relief in the omnibus spending bill. Additionally, view/download a statement from the coalition here.
Yesterday afternoon, Congress finalized negotiating the Fiscal 2018 omnibus appropriations bill. The House is expected to vote on the measure today and Senate action will follow shortly thereafter.
Read more...
<< first < Prev 1 2

3

4 5 6 7 8 9 10 Next > last >>


Page 3 of 45