Colorado Green NOW
Written by NALP
Tuesday, September 12, 2017 05:00 AM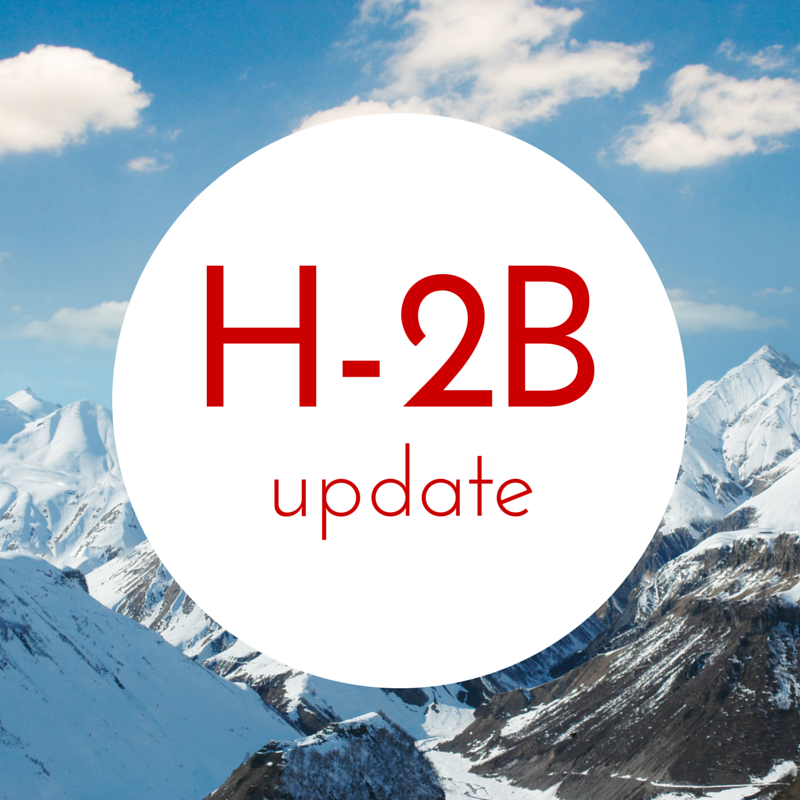 National Association of Landscape Professionals (NALP) offered the following update on the H-2B visa program and grassroots advocacy needed this week.
This is a very busy month in Congress and a crucial one in our fight to preserve the H-2B program. Last week, the President agreed to a Hurricane relief package that also raises the debt ceiling and continues existing government funding through December 8. Under this legislation, the existing provisions of law related to H-2B wage surveys, staggered crossing for seafood workers, prohibitions on DOL enforcement of the H-2B corresponding employment and ¾ guarantee regulatory requirements and a 10-month season will be continued through December 8, but the Homeland Security Secretary's authority to increase H-2B visas is still set to expire on October 1, and currently there is no legislative language included in appropriation measures that would provide 2018 cap-relief.
Read more...
Colorado Green NOW

Written by ALCC

Tuesday, September 12, 2017 04:00 AM

It was a strong year for the Landscape Industry Certification program in Colorado. ALCC administered 324* written tests and hands-on tests in 2017. Highlights from those candidates include:

Read more...

Colorado Green NOW

Written by Briana Reidle, CPA and John Schrote, EA

Tuesday, September 12, 2017 03:00 AM


One of the topics we normally discuss with our clients throughout the year is how to reinvest current year profit into the company by purchasing labor saving equipment. The rationale is the labor saving equipment will generally increase future year profits while creating a current year tax write-off from depreciating that new equipment.

Read more...

Colorado Green NOW

Written by Alison O'Connor

Tuesday, September 12, 2017 02:00 AM

A Colorado Water Congress August webinar featured Colorado State University researcher Alison O'Connor presenting the findings from the study "The Hidden Value of Landscapes: Implications for Drought Planning." Watch a recording of the presentation after the jump.

Read more...

Colorado Green NOW

Written by ALCC

Tuesday, September 12, 2017 01:00 AM


ALCC members once again earned top honors from users of Houzz, an online platform for home remodeling and design. Houzz.com users vote on their favorite projects and leave reviews of companies they hire. Houzz compiles that data to determine the Best of Houzz in multiple categories for metro areas across the US and around the world.

Read more...
<< first < Prev

11

12 13 14 15 16 17 18 19 20 Next > last >>


Page 11 of 82