Colorado Green NOW
Written by Cherie Courtade
Tuesday, June 09, 2015 08:00 AM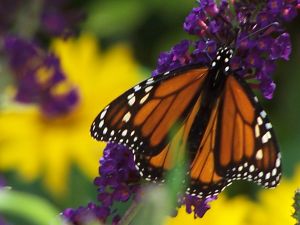 The green industry is keenly aware of the public concern for the health of bees and other pollinators. It is responding with information, tools, and resources to help both landscape businesses and consumers make informed decisions.
This year, National Association of Landscape Professionals (NALP) issued Best Management Practices (BMPs) to Protect Pollinators, a list of practices recommended for landscape companies. The BMPs recommend an understanding of which plants attract pollinators and how to insure that those plants remain healthy pollinator habitats.
Read more...
Colorado Green NOW
Tuesday, May 26, 2015 07:11 PM

Even in the age of the smartphone and T.V. show binge watching, the love affair with the American yard is not over. According to an online survey commissioned by the National Association of Landscape Professionals and conducted by Harris Poll in May 2015, Americans think it is important to have a yard, keep it looking well-maintained and live in an area with nice landscaping.

The study, conducted among 2,034 U.S. adults (ages 18+), finds that three quarters of Americans (75%) feel that it is important to spend time outside in their yards. Despite the perception that the younger generation is only focused on a high-tech lifestyle, nearly three quarters (74%) of Millennials (18–34 year olds) think spending time outside in their yards is important.

Read more...

Colorado Green NOW

Written by Cherie Courtade

Tuesday, May 26, 2015 06:00 PM

Your company spends time, effort, and money to attract new clients to your business. Increasing your customer base is often a priority. But are you remembering to take care of the customers already in your portfolio?

It's easier to keep a current client than it is to recruit a new one. We've all been asked at the check-out stand, "Do you need socks to go with those pants you're buying?" or "Would you like fries with that?" Increasing business with your current customers can be a great way to grow your company.

According to The Chartered Institute of Marketing, it's cheaper, too. Estimates vary, but acquiring a new customer can often cost more than four times the cost of customer retention (some estimates can be as high as 10 times).

Read more...

Colorado Green NOW
Tuesday, May 26, 2015 03:05 PM


Last week, residents of several Front Range communities noticed trees in high-traffic public parks or along street rights-of-way encircled with wide bands of green or yellow ribbon that warn of an invasive tree pest.

City parks departments, Colorado Tree Coalition volunteers and others marked more than 450 trees, all of which are ash, to offer a visual example of a mere fraction of the millions of trees in Colorado that could be lost to the invasive, tree-killing emerald ash borer (EAB).

Read more...

Colorado Green NOW
Tuesday, May 26, 2015 02:48 PM


A 2015 Harris Poll of more than 2,000 US adults found that having a yard with trees, shrubs, and other plants is important to their quality of life. They also believe that a landscape professional would improve the value of their yard. Learn more in an infographic from the National Association of Landscape Professionals (NALP, formerly PLANET).

Read more...
<< first < Prev 71 72 73 74 75

76

77 78 79 80 Next > last >>


Page 76 of 92