Colorado Green NOW
Thursday, March 12, 2015 04:19 PM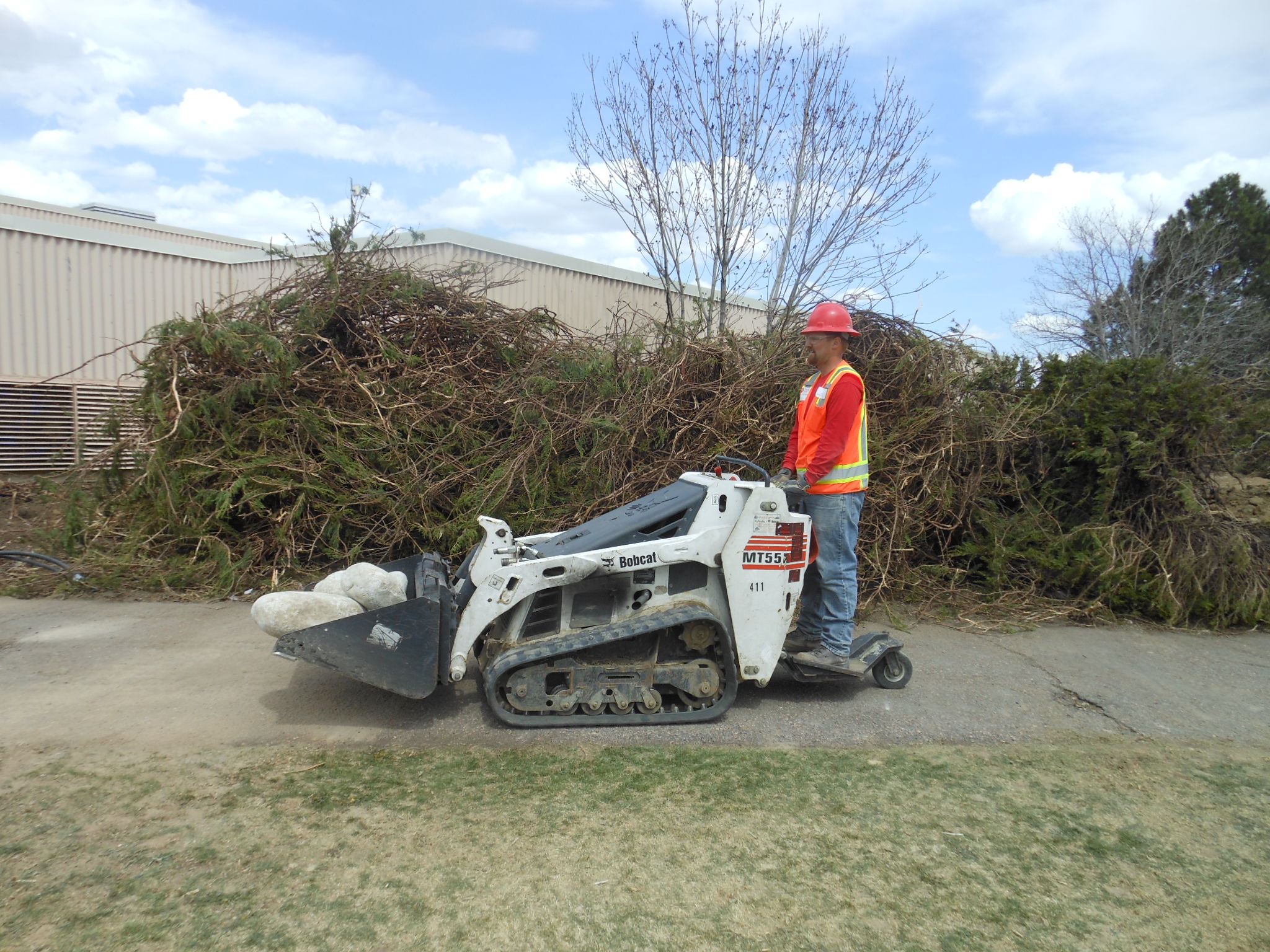 The landscape industry has long relied on steel with revved up motors to get things done. Machines move jobs efficiently and with less back strain. Now, with the shortage of labor, companies are using them even more as they rely on compact equipment to carry more of the load on jobsites.

The value in small equipment, particularly walk-behind compact loaders, is that it allows work to get done faster and with fewer people than ever before. Will Hyde, Mile High Landscaping, Lakewood, says, "Every time someone climbs into a small loader as a driver, all the safety steps have to be followed for the seat belt and for starting them. And you have to be careful getting in and out."
Read more...
Colorado Green NOW
Wednesday, February 25, 2015 09:00 PM

Employers: You could be liable for employees talking on their cells while driving during work hours – and even while driving to and from work. That sobering thought may prompt owners and managers to set specific policies and to train all employees about when use is restricted for their mobile devices.

Consider that 80% of the nation's 94 million cell phone users talk on their phones at least sometimes while they are driving. And the issue is not hands-free versus hand-held devices. Studies have indicated that it is not holding the phone in a hand that should otherwise be on the steering wheel, but it's the conversation itself, that impairs driving.

Read more...

Colorado Green NOW
Wednesday, February 25, 2015 08:00 PM

We know landscape companies are finding employees by posting job ads on alcc.com. And we can also tell you many companies are not making their ads as effective as they could be.

If you take a few minutes to update company info behind the scenes and then follow some tips for the info that is in your ad, you will increase your effectiveness in reaching job seekers. Here is our checklist:

Read more...

Colorado Green NOW
Wednesday, February 25, 2015 06:50 PM

Jeffrey Scott, The Leaders, Edge, spoke last month at ALCC's CEO Exchange in Denver. In this article, he encourages companies to use this time leading up to a new season to gain clarity and direction. His advice is to set your company up for "sweet success" by assessing the past year in broad strokes and then setting your sights on clear, long-term objectives.

Here are Scott's seven questions to help get yourself and your team focused. Answering these questions as a team can greatly improve your chances for success in 2015! Schedule time ahead – and work together to arrive at the best answers.

Read more...

Colorado Green NOW
Wednesday, February 25, 2015 06:00 PM

Have you ever found it ironic that within what is truly the world's first and foremost "green" industry that "going green" isn't just assumed? Maybe that is because the proverbial "going green" means many things to many people – and to many landscape businesses.

For some, simply getting the turf down green side up and as quickly as it can be done is their high-powered version of going green. For others, it's salvaging, saving and repurposing every possible bit of material on a job site.

Read more...
<< first < Prev 71 72 73 74 75

76

77 78 79 80 Next > last >>


Page 76 of 86