Colorado Green NOW
Written by Jeffrey Scott
Tuesday, July 07, 2015 02:49 AM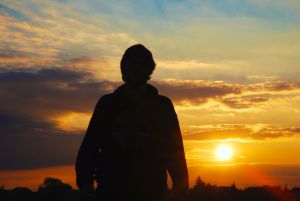 If you die with the most toys and fastest cars, have you succeeded?
Research shows that at the end of your life you will measure your success differently. In any event, dying with the fastest cars won't get you in to heaven - and there is always someone with a faster car.
Use Jeffrey Scott's "wishes of a dying entrepreneur" as a checklist to make sure your career is giving you the life of your dreams.
Read more...
Colorado Green NOW

Written by Cherie Courtade

Tuesday, June 23, 2015 05:48 AM



A recent opinion issued by the Colorado Supreme Court has big implications in the workplace. The judges upheld the decision of the lower courts in Coats vs. DISH Network in a unanimous ruling on June 15, 2015. [Read the full ruling here.]

In the case, an employee who used medical marijuana—prescribed by a physician and legal in the state of Colorado—was fired under DISH's drug-free workplace policy. The employee maintains that he used the drug outside of work hours and not on DISH property and felt that he was wrongfully terminated. The court maintained that since marijuana use violates federal law, DISH Network was within its rights to fire him.

Read more...

Colorado Green NOW

Written by Cherie Courtade

Tuesday, June 23, 2015 04:05 AM

Sustainable landscapes and pollinator friendly gardens are a popular topic these days. But for Colorado Vista Landscape Design (an ALCC Sustainable Landscape Partner), it is a way of life that has also become a marketing strategy.

Tanya Fisher, owner of Colorado Vista, has incorporated her passion for water-wise, sustainable habitats into every aspect of her business. By promoting the importance—and the benefits—of wildscaping, xeriscaping, and other sustainable practices, she is helping improve the local ecosystem while gaining new clients.

Read more...

Colorado Green NOW

Written by Colorado EAB Response Team

Tuesday, June 23, 2015 03:00 AM

New Biological Control to Help Manage Emerald Ash Borer in Colorado

Over the next five weeks, more than a thousand stingless, parasitic wasps that target emerald ash borer (EAB) – a destructive, non-native tree pest that poses a serious threat to Colorado's urban forests – will be released in Boulder to help control the borer's spread.

This week, the interagency Colorado EAB Response Team* is coordinating the dispersal of the first 200 gnat-sized Oobius agrili, which target EAB eggs specifically, at known infested sites. This is the second species of EAB parasitoid to be released in Colorado. In 2014, the team released the stingless wasp Tetrastichus planipennisi, which instead targets EAB larvae developing under the bark of ash trees.

Read more...

Colorado Green NOW

Written by National Pollinator Garden Network

Tuesday, June 23, 2015 02:11 AM

This month, dozens of conservation and gardening organizations joined together to form the National Pollinator Garden Network and launch a new nationwide campaign – the Million Pollinator Garden Challenge. Designed to accelerate growing efforts across America, the Network is launching the Challenge in support of President Barack Obama's call to action to reverse the decline of pollinating insects, such as honey bees and native bees, as well as monarch butterflies.

Read more...
<< first < Prev 71 72 73

74

75 76 77 78 79 80 Next > last >>


Page 74 of 92