Colorado Green NOW
Wednesday, May 13, 2015 03:49 PM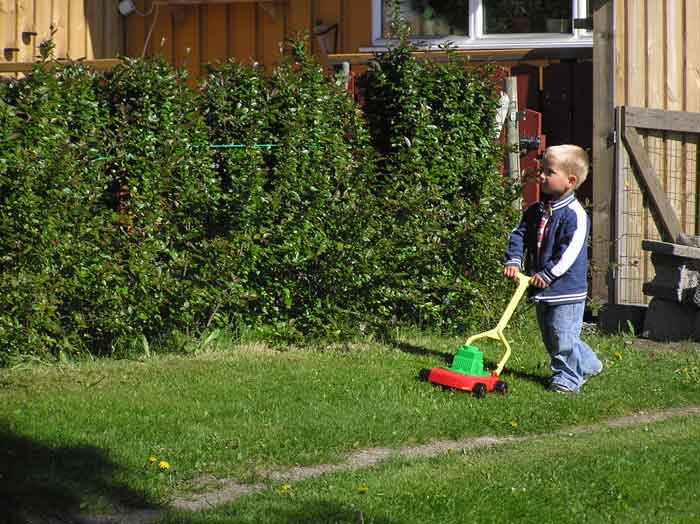 In a plot line full of intrigue and passive-aggressive argument, the maker of the Roomba finds itself forced to defend its request to use a restricted wireless range to operate a robotic lawn mower. The problem? Astronomers claim the range as their turf.

Satellites and robots are locked in a fight over the wireless airwaves—and knowledge about the future of the universe is at stake. It has all the makings of a great science fiction film, but the truth is a bit more mundane than that. Not that it still isn't interesting.
Read more...
Colorado Green NOW
Wednesday, April 22, 2015 10:04 AM

By the time you open this article, three community service projects will already be underway by ALCC's Northern, Southern and Denver Chapters. It's a day when the ALCC team joins with landscape pros across the country to help neighbors in local communities by installing and restoring landscapes in need.

This year's projects include two school projects – one at a high school in Windsor and another at a K-8 school in Denver's Stapleton neighborhood. The third project involves a joint effort with Pikes Peak Habitat for Humanity to install landscapes in Colorado Springs.

Read more...

Colorado Green NOW
Wednesday, April 22, 2015 09:18 AM

Plant trees to replace ash, increase diversity

Many Coloradans plant trees in the spring because it's the best time of year to get new trees established. With the exotic, tree-killing emerald ash borer (EAB) establishing its presence in the state, there's one more reason for planting in Colorado communities this year.

"Now is a good time to consider planting new trees to ultimately replace ash trees that may later succumb to emerald ash borer," said Keith Wood, community forestry program manager for the Colorado State Forest Service.

Read more...

Colorado Green NOW
Wednesday, April 22, 2015 08:31 AM

More than 40 percent of U.S. small businesses consider themselves financially illiterate, according to findings of a 2014 Intuit study and the SBA. Yet, 81 percent of them handle their business's finances.

With April being National Financial Capability Month, now is a great time to brush up on financial literacy skills and the P&L statement (profit and loss statement - also known as the income statement) should be at the top of the list.

It is inevitable that you will at some point have to deal with securing the capital to fund and/or expand your business venture. Your profit and loss (P&L) statement is not only useful for analytical purposes, but it can also tell any possible investors whether you have a strong, viable operation. Small businesses are inherently a high-risk investment for lenders, so the more you can do to prove the integrity of your business and your data, the greater your chances of securing a loan.

Read more...

Colorado Green NOW

Written by Small Business Administration

Wednesday, April 22, 2015 07:46 AM

Reducing miles driven via routing, fuel and scheduling choices are always high on the efficiency list for most landscape companies because they represent high costs and conversely huge savings through efficient choices. But what about the office?

Earth Day is a good time to remember that the home base for operations – including the office and shop - also requires energy and is one more place to cut operating costs. Whether you own or lease your building, you typically need lighting, heating, air conditioning, power for office equipment and other services. Following are tips to help maximize energy efficiency and save money while helping the environment.

Read more...
<< first < Prev 71 72 73 74 75

76

77 78 79 80 Next > last >>


Page 76 of 90