Colorado Green NOW
Written by Melissa Emdin
Tuesday, February 27, 2018 03:00 AM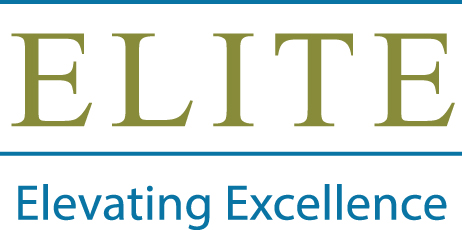 Finalists have been announced for The 2018 ELITE Awards Reception. Associated Landscape Contractors of Colorado (ALCC) will present the awards at a reception on Wednesday, March 21 at CU South Denver. In addition to The ELITEs, the reception will recognize scholarship recipients and Volunteer Service Award honorees. Registration for the event is open to the public.
The ELITE Award finalists in each category are listed here in alphabetical order:
Community Stewardship
Customer Service
Colorado StoneWorks Landscaping, Colorado Springs

MCS Landscape Supply, Denver

Timberline Landscaping, Inc., Colorado Springs
Design/Build, Project Budget $200,000+
Environmental Designs and Marpa Design Studio – Black Bear, Boulder

Outdoor Craftsmen – Williams Residence, Longmont

Phase One Landscapes – Cherry Hills Village Residence, Cherry Hills Village
Design/Build, Project Budget Under $200,000
JBK Landscape, LLC – 401 Leyden Residence, Denver

L.I.D. Landscapes – Robinson Residence, Boulder

Zak George Landscaping – Olsen Residence, Fort Collins
Innovation
Designscapes Colorado Safety and Training Program – Designscapes Colorado, Denver

Smith Patio 2017 – High Country Landscape, Highlands Ranch
Installation/Construction
Changing Landscapes – Lee Garden, Boulder

Designs By Sundown – Tazi Ranch, Larkspur

Rocky Mountain Trees and Landscaping – Schutt Residence, Crested Butte
Maintenance

Environmental Designs, Inc. – Chapungu Sculpture Park, Loveland

Terracare Associates – Centennial Center Park, Centennial
MVP
Jacob Busch – Timberline Landscaping, Inc., Colorado Springs

Jose Valdes – Phase One Landscapes, Denver
Sustainability
Changing Landscapes – Contemporary Asian Tea Garden, Boulder

Outdoor Craftsmen – Lyons Den, Lyons
Use of Color – People's Choice and Judge's Choice
Centerra – McWhinney Real Estate Services

Cathedral Pines Residence
Company names are withheld while voting is open. The general public can vote daily for People's Choice award through March 4 at www.alcc.com/elitecolorvote.
Read more in this issue of Colorado Green NOW:
Ushering in a new era of leadership at Timberline Landscaping
Fighting the Japanese beetle [video]
Irrigation Boot Camp returns to Emily Griffith Technical College
Industry pros inspired students at ProGreen