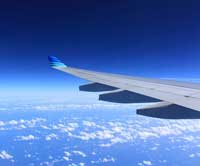 ALCC will join fellow members of the H-2B Workforce Coalition and other concerned organizations in Washington, DC on November 2nd for an H-2B Advocacy Day on Capitol Hill. As the landscape industry's workforce issues escalate, the H-2B visa program has become a vital source of labor so that businesses can continue to operate.
Colorado is currently experiencing tremendous growth at a time when the unemployment rate is already one of the lowest in the nation. ALCC believes that without a large presence in demand of cap relief, it is unlikely that many companies will be able to find the workers they need in 2018.
Fiscal 2018 began on October 1, but Congress has not yet acted to pass any type of cap relief, meaning many employers could be shut out of both the first and second half H-2B caps. Advocates will urge Congress to take immediate action to address the cap and to pass permanent H-2B reform legislation to provide much-needed stability for seasonal employers.
It is crucial that legislators see a strong showing in support of the H-2B visa program. There is power in numbers, and the more who participate, the greater the effect will be. The support of federal representatives can go a long way to helping close the huge gap in available labor. [Can't attend the fly-in? Share your testimonial video with ALCC via Dropbox and it will be delivered to DC on Advocacy Day.]

For those new to advocacy, the H-2B fly-in is an excellent way to learn. ALCC will offer Colorado landscape industry delegates information and coaching, and the H-2B Workforce Coalition will provide a briefing before the day of meetings begins. Newcomers will join colleagues experienced in advocacy, who can make introductions and guide them through meetings.
ALCC members interested or planning to attend should contact the office at 303 757-5611 or email [email protected]. Be sure to share the name of your representative (where you live, not where you work). ALCC will help to coordinate the meetings and help attendees make the most of their time in DC. In order to get the delegation on representatives' schedules, please respond by October 25.
The schedule for the day is as follows:
8:30 am – 9:30 am Briefing for Fly-in Participants (Location to be announced shortly)
Hear from a Member of Congress, Congressional staff and industry
experts about the key points to make with your Senators and
Representatives. Receive talking points and other helpful materials.
10:00 – 5:00 pm Meetings with House and Senate Offices (To be scheduled by ALCC)
Additional details will be posted to the ALCC LAB when available.