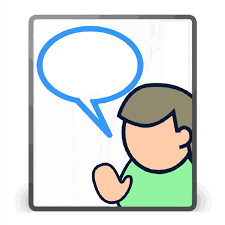 ALCC want to hear your stories of how the labor shortage and the lack of H-2B workers are affecting your business. If you use the H-2B program, have used the program, or hope to use the program in the future, we want to hear from you.
The strength of our organization comes from the power of its members, working together for a common cause. Our legislative advocacy efforts are an ongoing campaign to support the green industry and improve the business climate for our member companies.
There are several ways to make your voice heard:
Complete an anonymous, short survey (just four questions) at this link: https://www.surveymonkey.com/r/BPYZDRR.
Respond to this email with your story of how the lack of H-2B workers has affected your landscape company.
Participate in the upcoming H-2B Advocacy Fly-in on November 3rd on Capitol Hill.
Record a short, 20-second video that ALCC will take to DC to share with our representatives. You can use your laptop camera or mobile phone to record your name, your home ZIP code, and the name of your representative, as well as your story of how the H-2B visa shortage has affected your business. Just 20 seconds of video can make a big impact on legislators. Upload the video to our DropBox so that we can share it.
Be sure to include concrete examples in your story. How many dollars in sales do you estimate were lost due to lack of labor? Did you have to lay off American workers because you couldn't complete your crew? How many projects have your turned down because you didn't have the workers to take on new clients?
We want legislative leaders to understand how the serious workforce deficit in Colorado--not just in the landscape industry but in hospitality, construction, and other fields--is hurting small and large companies alike. Our record-low unemployment rate and the increased demand for landscape services are putting a tremendous strain on business owners.
The story of your personal experience is what we will take to state and federal legislators in our efforts to support H-2B visa program reform. We may also share these stories as we lobby for funding for programs to help build our workforce.
If you have any questions or wish to discuss your involvement in green industry advocacy, please contact ALCC at 303 757-5611.

Subscribe to ALCC LAB - Add a feed to your browser so you can keep up with posts on this blog.