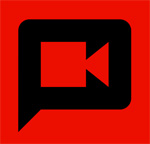 Can't make it to the November 3rd H-2B fly-in? You can record a video testimonial to share with your representative. Here are some important tips to making your video memorable and effective:
Keep it short. Seriously—your clip should be 20 seconds or fewer. Research shows that many people don't watch videos longer than two or three minutes. Your elected officials are incredibly busy—get to the point quickly and sign off.
Write a script. Think about what you want to say. Write it down in the order you wish to say it. If you are comfortable enough, write down an outline instead of every word, and post it on the wall behind your camera. You can also ask a friend to hold the outline for you. The outline format should keep you from reading the script and sounding like a robot. Reading the script could also distract viewers, who will be preoccupied with watching your eyes follow the script instead of looking at them through the lens.
Start strong. The first few seconds of your video are crucial. If you are shooting your video in one take, begin with your big statement, not with a monotone introduction like "Hi, my name is John Doe." For example, try "My business lost $300,000 in work this summer because we didn't have enough labor. I'm John Doe of Doe's Landscaping in Aurora, Colorado 80017. My representative is Mike Coffman. Without H-2B visa workers, I was unable to fill my open positions and was forced to lay off three of my American workers because they can't do the work alone. I urge Congress to raise the cap on H-2B workers so that small businesses like mine can survive."
Give your details. Don't forget to give your name, city and zip code, and the name of your representative. Be sure the viewer knows that you are a voter in their district.
Share your video with ALCC via Dropbox.
Read more in this issue of Colorado Green NOW:
Chuy Medrano joins Lawn & Landscape's Leadership Class
ALCC to join national advocacy fly-in
Mike Leman of Singing Hills receives national award for advocacy
Colorado companies shine at NALP awards