Thursday, September 28, 2017 10:00 AM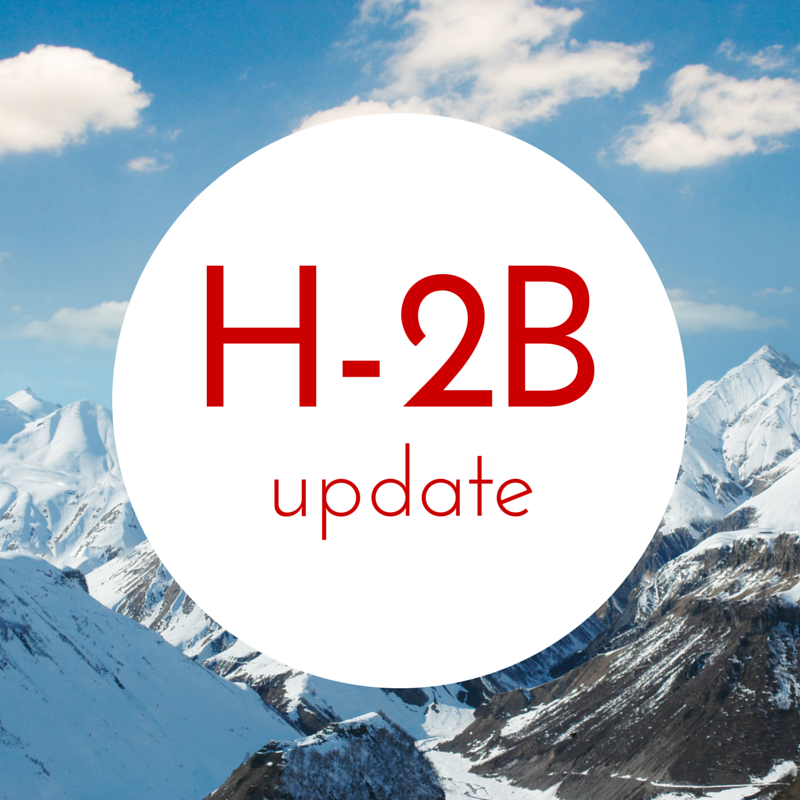 On September 15, the House today passed a $1.2 trillion fiscal year 2018 spending package, laying down a marker ahead of negotiations with the Senate and White House over a final spending deal in December. The 12-bill package (H.R. 3354) passed by a vote of 211-198. The bill includes H-2B regulatory reforms, but does not include a returning worker exemption or any other type of cap relief. Under a continuing resolution, Congress has until December 8 to negotiate a final fiscal 2018 spending package.
The H-2B Workforce Coalition will continue to encourage Congress to include H-2B cap relief in the final fiscal 2018 appropriations bill that will be negotiated by the House and Senate. We are also looking at other potential legislative vehicles for H-2B cap relief and will continue to fight hard on behalf of our members.

In order to help these efforts and the fight for permanent cap relief, please continue to contact your lawmakers on a regular basis and stress the need for a solution to the H-2B cap issue. Please do the following:
Call your Senators and Representative them to cosponsor legislation to fix the H-2B program.

Ask your Senators to cosponsor S. 792, the Save Our Small And Seasonal Businesses Act Of 2017.
Ask your Representative to cosponsor H.R. 2004, the Strengthen Employment And Seasonal Opportunities Now (SEASON) Act.
If your Representative is already a cosponsor of H.R. 2004, please ask him/her to encourage his/her party leaders to act on the legislation (no Colorado representatives are listed as co-sponsors).
If your Senator is already a cosponsor of S. 792, please ask him/her to encourage his/her party leaders to act on the legislation (see cosponsor list attached).
If you do not know their direct numbers, you can reach them through the Capitol Switchboard at (202) 225-3121. Once connected to the office, ask to speak to the person who handles H-2B issues.

Encourage your employees, co-workers, customers

and suppliers to also call their Senators and Representatives.

Set up meetings locally with your Senators and Representative.

Email your Senators and Representative.

Tweet at your Senators and Representative using

#SaveH2B

.
We will not give up on this fight for H-2B cap and other relief, but we will not be able to #SaveH2B without your continued help.