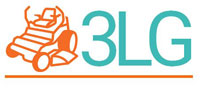 Landscape companies in Colorado are invited to an October 17 event hosted by the Regional Air Quality Council. "3LG: Local Government, Lawn & Garden, Low Emission Grant Field Day" will educate landscape professionals on how to reduce emissions by replacing gasoline-powered lawn and garden equipment.
The event is especially targeted at companies that contract with public agencies—as well as those who work at local government and parks and recreation departments. There will be information about a new grant funding opportunity for low-emission equipment. That grant is offered to those operating under contract with public agencies in the Denver Metro/North Front Range "ozone nonattainment area," which covers a nine-county area* that does not meet the U.S. Environmental Protection Agency's (EPA) national standard (NAAQS) for ozone.
There is no fee to attend, and free lunch will be provided. Landscape companies interested in sustainability and reducing equipment emissions can hear from public agencies that currently use electric and propane equipment. Vendors that offer alternatively fueled equipment will also be on hand.
For more information on the effort to reduce landscape equipment emissions, visit www.mowdownpollution.org/commercial.
*The nine-country area includes parts of--but not necessarily all of--Broomfield, Boulder, Denver, Douglas, Arapahoe, Adams, Jefferson, Larimer, and Weld counties.
Read more in this issue of Colorado Green NOW:
Making sense of backflow prevention rules
Need to improve your company's reputation? Answer your messages.
A reminder to use your leaf blowers responsibly and safely
Compliance can be tricky with tree and shrub work