Friday, August 25, 2017 12:00 AM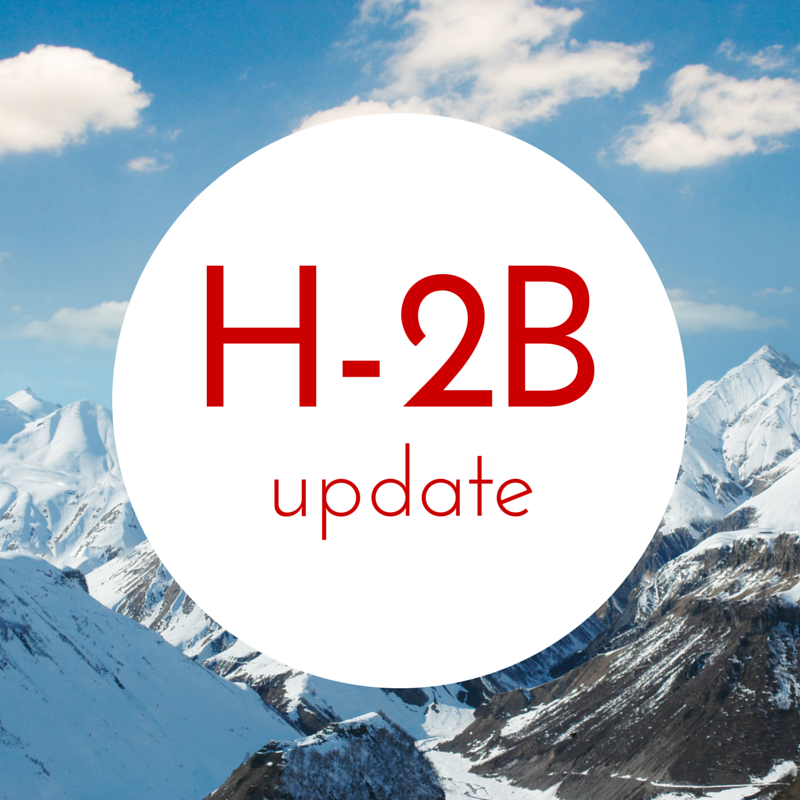 Congress is on recess through Labor Day and shortly after returning to Washington, lawmakers will take up fiscal 2018 spending bills for the Department of Homeland Security (DHS) and other federal agencies. We urgently need your help to get H-2B cap relief included in the spending bill. Cap relief was not included in the DHS appropriations bill passed by the House Appropriations Committee earlier this summer. We need it included in the manager's (chairmen's) amendment to the bill before the bill comes to the House floor for a vote.
We need you to do the following:
Call your Representative and ask him or her to personally reach out to House Appropriations Chairman Frelinghuysen (R-N J) and DHS Subcommittee Chairman Carter (R-TX) and ask them to include H-2B cap relief in the manager's amendment to the Fiscal 2018 Department of Homeland Security Appropriations bill.
You can reach your representative through the Capitol switchboard at 202-225-3121. Once connected ask to speak to the staff person that handles H-2B visa issues.
Encourage your employees, co-workers, customers and suppliers to also call their Representatives.
Set up a meeting locally with your Representative.
Email your Representative.
We will not give up on the fight for H-2B cap and other relief. We appreciate you joining us in this fight by continuing to regularly connect with your elected officials. The fiscal year ends on October 1, so the next two weeks are critical in our flight for H-2B cap relief.