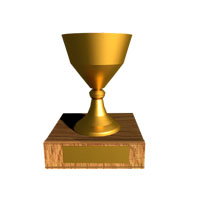 Looking to show the world that you are one of the best in the industry? Consider submitting your business or a project for awards. Nominating yourself for awards can help improve your reputation among peers and consumers alike.
Types of awards
There are awards for landscape projects, like The ELITE Awards from ALCC, that come from peers or industry colleagues. Earning an award from your industry demonstrates to peers that your business is a worthy partner—especially if you are looking to collaborate or pick up subcontractor work. It also lets consumers know that your work is considered some of the best in your region and is admired by colleagues.
Business-related awards include those from Landscape Management, Lawn & Landscape, or ColoradoBIZ. These awards demonstrate your professionalism and can help your reputation in the business world.
You can also pursue consumer-facing awards, like "Best of" categories from regional magazines and web sites, such as Colorado Homes & Lifestyles, 5280 Magazine, or Houzz.com. Being recognized—even as a finalist—is a great marketing tool. It shows consumers that an impartial organization or a group of fellow consumers has acknowledged the quality of your work.
To be sure you don't miss an opportunity to apply for—and earn—an award, you can sign up for notices from the organization that offers the recognition.
While you work, keep awards in the back of your mind. Take photos of your projects, and be sure to document your processes. Even if you don't receive an award, the documentation can prove valuable. You can use the information and photos in marketing (web site, flyers, advertisements, etc.), in customer consultations, or for employee education.
Read more in this issue of Colorado Green NOW:
Three ALCC members placed on Inc. 5000 list
Silica dust is a serious safety issue
Timberline Landscaping continues work on Manitou Incline
EAB discovered in Lafayette