Wednesday, August 09, 2017 12:00 AM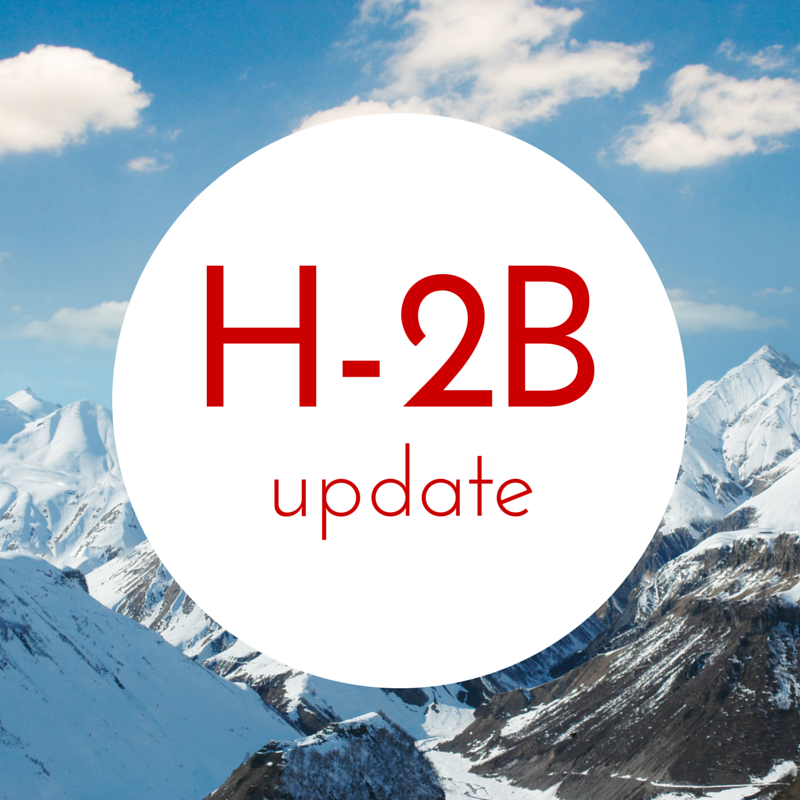 Congress is on recess through Labor Day. Please use this month to reach out to your lawmakers while they are home from Washington. Consider attending a town hall meeting or making an appointment to see your Senators and Representative in their in-state offices. Please continue to stress the need for permanent H-2B cap relief.
As you know, Homeland Security Secretary Kelly announced on July 19 a final rule that increased the fiscal 2017 H-2B cap by 15,000 visas. In announcing the rule, the Secretary stressed that this action is a one-time cap increase that will expire on Sept. 30, 2017. WE NEED CONGRESS TO PASS H-2B CAP RELIEF FOR FISCAL 2018 AND BEYOND.
For our efforts to be successful, we need everyone to continue to engage their lawmakers by doing the following:
Call your Senators and Representative them to cosponsor legislation to fix the H-2B program.
Ask your Senators to cosponsor S. 792, the Save Our Small And Seasonal Businesses Act Of 2017.
Ask your Representative to cosponsor H.R. 2004, the Strengthen Employment And Seasonal Opportunities Now (SEASON) Act.
If you do not know their direct numbers, you can reach them through the Capitol Switchboard at (202) 225-3121. Once connected to the office, ask to speak to the person who handles H-2B issues.

Encourage your employees, co-workers, customers, and suppliers to also call their Senators and Representatives.
Set up meetings locally with your Senators and Representative.
Email your Senators and Representative.
Tweet at your Senators and Representative using #SaveH2B.
Updated talking points are available
for use in meetings with lawmakers.
We will not give up on the fight for H-2B cap and other relief. We appreciate you joining us in this fight by continuing to regularly connect with your elected officials.